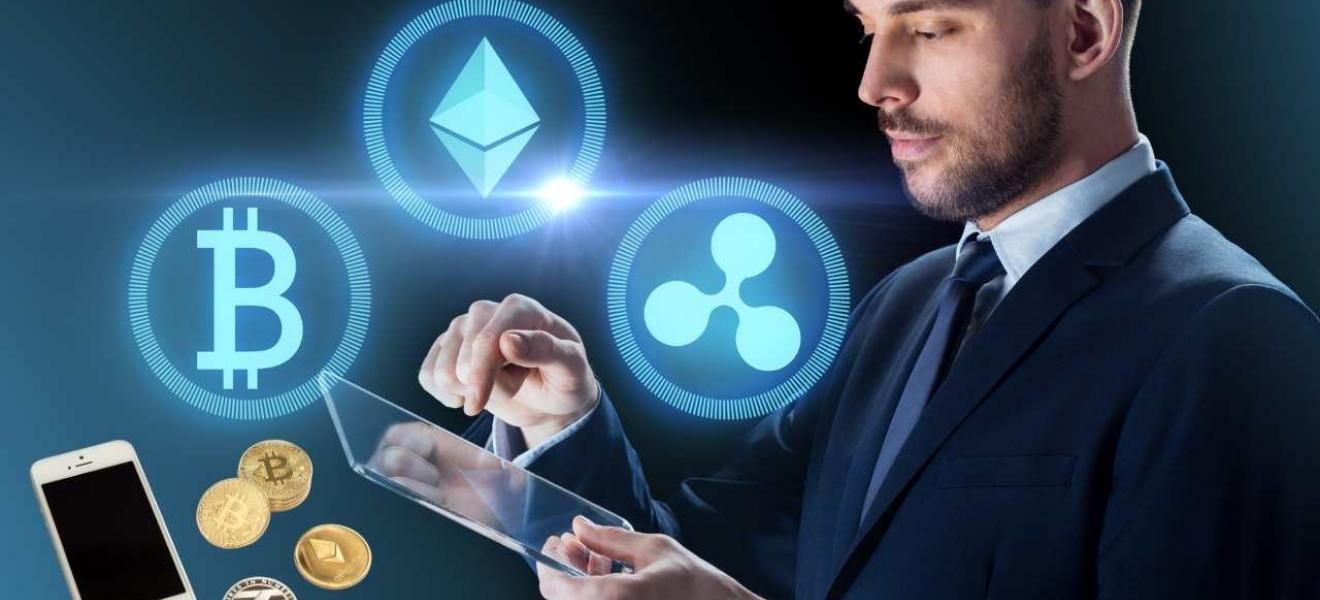 Blockchain storage comes to the South West, as entire cryptocurrency market hits £1.5 trillion
Paypal and Visa are the latest fintechs to allow cryptocurrencies for day-to-day transactions - and a Bristol-based startup leading the way for digital currencies in the southwest, hopes this will be the catalyst for blockchain technology becoming mainstream.
Derek Rodriguez, CEO of Gridlock, which will store cryptocurrency for owners says: "It's a promising step in the right direction and a sign that crypto is here to stay. The past decade has been filled with ups and downs for crypto, but this rollercoaster is quickly turning into a rocket ship."
It comes as the entire crypto market blasted through £1.5 trillion in the last 24 hours, with Bitcoin trading at around £43,000 and the other top five digital coins cashing in, with prices soaring and a combined value of £305 billion.
Last year, PayPal CEO Dan Schulman said banks would allow clients to store and use cryptocurrency, a prediction which has been realised as Visa pilots using Ethereum, a service it plans to offer to more partners later this year.
Jack Forestell, chief product officer for Visa said: "The announcement marks a major milestone in our ability to address the needs of fintechs. "Crypto-native fintechs want partners who understand their business and the complexities of digital currency."
Earlier in March, Elon Musk announced Tesla would accept Bitcoin from anyone who wanted to buy a car. The company had previously bought just over a billion pounds of Bitcoin, with the aim of building liquidity in the cryptocurrency in preparation for accepting crypto payments.
Rodriguez said: "The growing institutional adoption means cryptocurrency is no longer a quirky thought experiment but a real and valuable commodity."
He told the Tribe Tech podcast cryptocurrency was designed to be decentralised, and despite the speculative trading in it, insists it's for the individual, saying: "The main idea behind blockchain technology is that it's equitable. There's these centralised sources of power that are not necessarily speaking for the people. There are tons of options out there and we're just at the beginning."
According to PayPal Holdings Inc., its app will also educate users on crypto and list live prices of the digital currency they are interested in, on the PayPal app. 'Checkout with Crypto' will work by converting buyers' digital holdings - bitcoin, litecoin, ethereum or bitcoin cash - into fiat currency with only the usual transaction fees at checkout.
Cryptocurrency payments are not available for PayPal users in the United Kingdom, it is currently only being piloted for users in America.