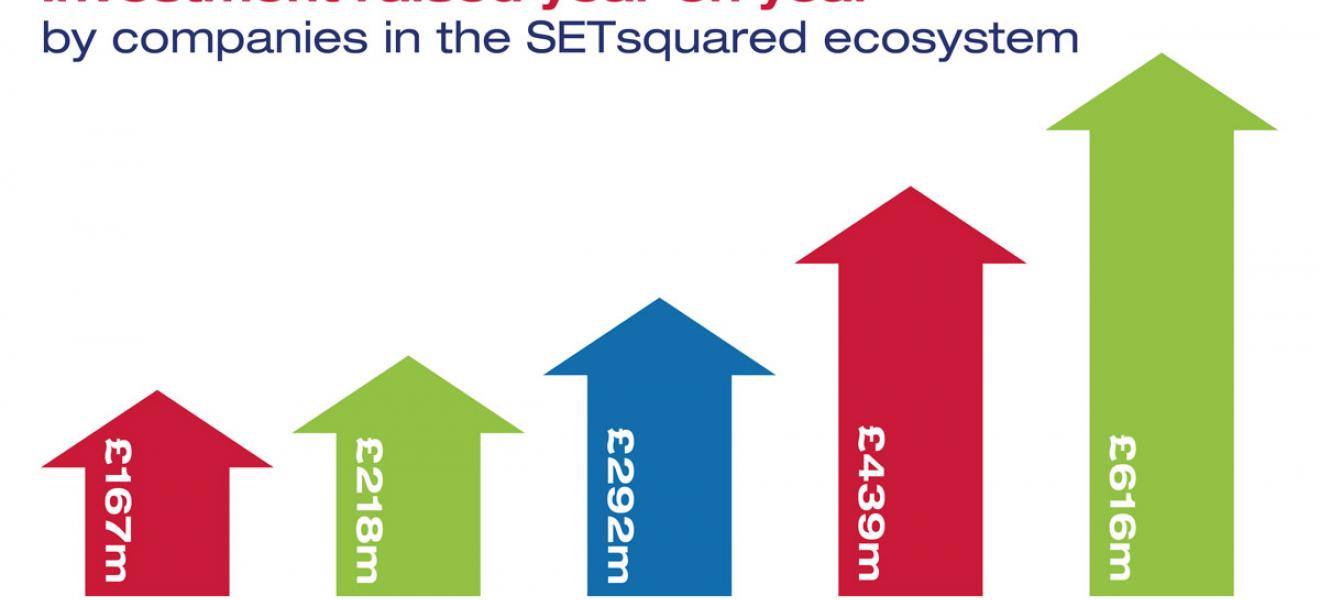 SETsquared companies raise record £616m in 2020
Member companies at one of  the South West's most prominent incubators of tech businesses raised an astonishing £616m in investment last year, an increase of 40% on the 2019 figure. 
Despite the coronavirus pandemic, members of SETsquared, which has partnerships with the universities of Bath, Bristol and Exeter,  raised record levels of investment in 2020. Private investment accounted for 90% of the sum raised, with the remaining co-investment from publicly funded R&D grants and debt finance.
Leading the way was Graphcore, the Bristol-based chipmaker, which raised $222m (£157m) last year to give it a valuation of about $2.8bn and place it among Britain's most valuable tech businesses. The majority of investments were the more modest seed or pre-seed rounds that provide vital early-stage funding for start-ups as they begin to ramp up their ideas and head towards commercialisation.  
Since launching in 2002, SETsquared has supported more than 4,000 entrepreneurs helping them raise in excess of £1.8bn investment. Outside of the South West, it has partnerships with the universities of Southampton and Surrey. 
"The record-setting £616m raise reflects the hard work of hundreds of committed founders and innovators across the SETsquared ecosystem who are developing technologies which will transform the future, from the way we live, travel and learn to the way we care for each other and our environment" said Simon Bond, Innovation Director at SETsquared. 
"It shows that even during a global pandemic, strong ventures with good university connections, ambitious teams and the right support, will continue to raise investment."