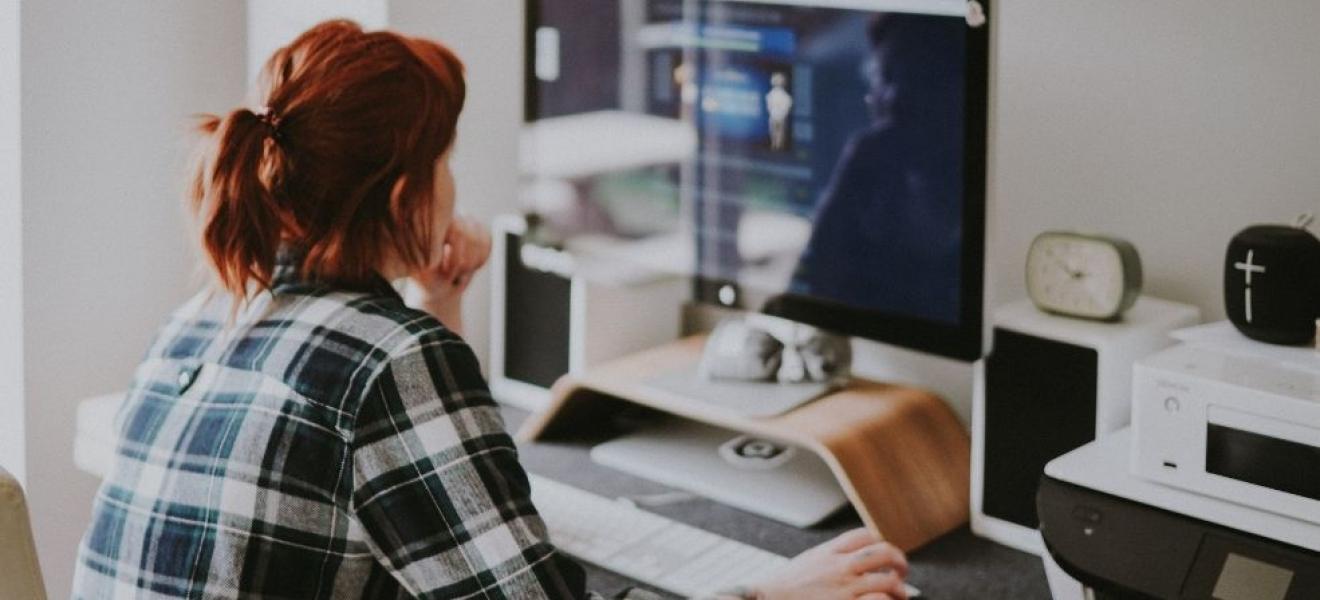 Revealed: Covid-19 tech response of South West businesses
The use of technology by South West small and medium businesses in response to the Covid-19 pandemic has been revealed.
After a tumultuous 2020, the region-wide survey, conducted by technology strategy specialists Timewade, reveals how South West SMEs are using technology and identifies opportunities for technology strategies to promote growth.
Online communication tools, cyber security and employees' broadband were the most critical priorities for businesses to ensure continued operation through lockdown and uncertain conditions, according to the survey.
Exeter-based technology support and strategy firm Timewade carried out the regional survey as part of their Technology for Success programme, to shed light on how firms are using technology to overcome the operational challenges of the pandemic.
Perhaps unsurprisingly, 70% of respondents cited online communication tools (such as Zoom and Microsoft Teams) as the most important technologies to their business during the crisis. 42% cited cyber security, and 40% said employees' broadband.
Julian Wills, Managing Director of Timewade and Founder of Technology for Success said: "The results of the survey confirm the importance of technology in ensuring SMEs are able to continue operating effectively through uncertain and changing conditions. Only 10% of our respondents said their business was able to continue operating as normal during lockdown, with 69% saying their company had moved to a full or partial remote working set up. Having access to online communication tools has therefore been essential to local businesses.
"It is significant to see cyber security ranked so highly by our respondents. With a reported 31% increase in cyber crime since the start of the pandemic, it is reassuring to see that businesses are taking steps to keep their data and employees safe online."
A range of businesses and business types took the survey, including tech firms, manufacturers, and professional services.
In terms of challenges, respondents to the survey reported access to equipment and employees' home broadband connection as the two biggest challenges in the switch to remote working. The South West has traditionally lagged behind other regions when it comes to internet connectivity. According to recent research, five of England's ten worst hit areas for slow broadband were in the South West, with central Devon coming in last.
Looking to the future, 100% of survey respondents said that remote working and cloud computing will remain important to their business in 2021 and beyond. The Timewade report shines a spotlight on which areas of technology will be the most useful for businesses going forward. Cyber security tools top the list at 58%, with strong broadband connections and data protection in joint second place at 56%. 
According to Julian Wills, strong cyber security involves a combination of hardware and software solutions: "Mention cyber security and everyone immediately thinks of firewalls and anti-virus software. Those are definitely crucial, but it's important not to neglect potential physical vulnerabilities as well. Making the right hardware investments, ensuring staff are trained properly, and taking the time to ensure all your employees' devices used for work are encrypted and updated will go a long way in tightening your cyber safety."
Learnings from the report have been a key discussion point at the Technology for Success business group, a monthly meeting hosted by Timewade for business leaders to learn, share ideas, listen to experts and develop their approach to using technology to boost business growth and productivity. 
To find out more about Technology for Success and to download 2021 & Beyond: SW Tech Insight Report, go to www.technologyforsuccess.co.uk. 
To find out more about Timewade visit, www.timewade.com