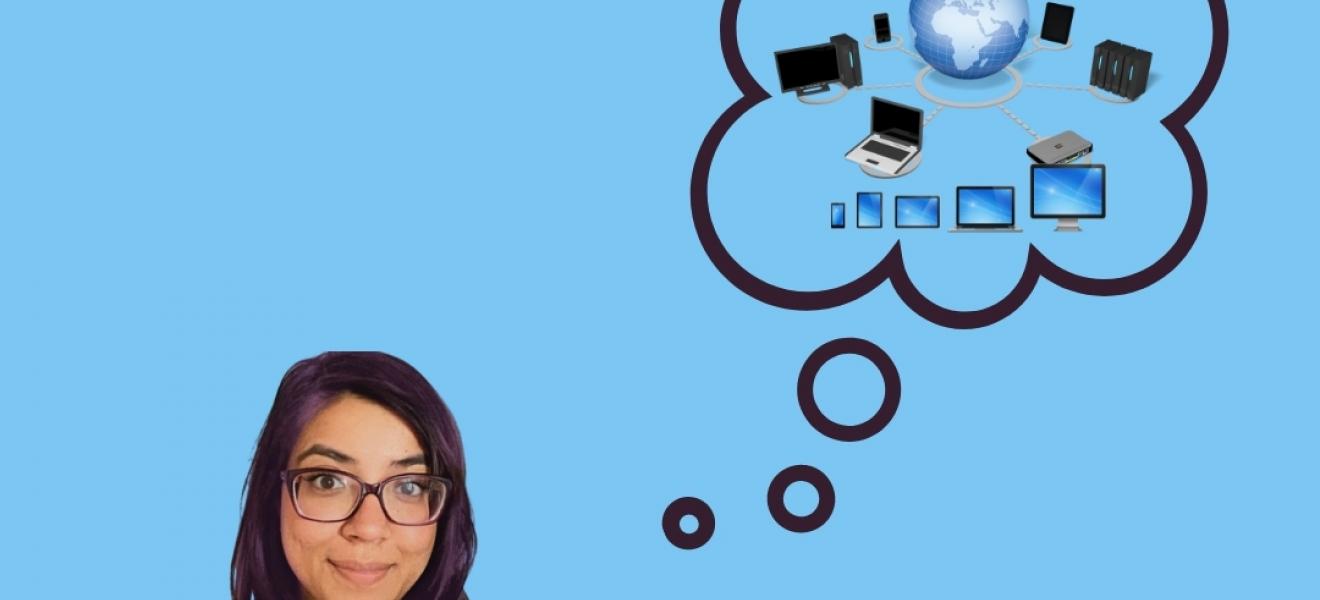 Feyaza Khan: Recycling doesn't matter...if you keep "upgrading"
I got my first cell phone when I was about 11; that's when they were brand new to the masses in South Africa. My mother had got the first contract in our region and so even though it was expensive, I was allowed one to help her with testing. It was a massive orange Siemens that looked like a shoebox, and it had been instilled in me how expensive it was and how lucky I was to have one. I remember taking it into school for a Show and Tell, and it had to be kept in the headmaster's safe during break times. 
None of my friends had a cell phone, so it was pretty much only used to call my parents or send them an SMS (that's what we called texts, then) about my extracurricular activities. I had that model for about three years and loved it, until I got a Nokia and "Snake" took over my life (if you know, you know).
And that is the longest I ever went without "upgrading". Since then, with technology moving so quickly, I got a new phone every year or at maximum every two years, to stay ahead, because I felt like I would be digitally destitute without all these innovations that I'd survived my whole life without. Siemens, Nokias, Motorolas (loved my Startac and my RAZR!), Blackberry (that feels like yesterday) and then I finally (and stupidly) moved to the iPhone in 2012.
However, it was probably two years later, when the iPhone 6 was released that I felt something weird was going on and my upgrades weren't so much "upgrades" as exchanges for almost-replicas with variable screens.
There were so many models released in short succession between the 6 and the X - it became a bit ridiculous, I'm not even sure how Apple kept up but I was busy in my personal life, so for the first time in years, didn't upgrade my phone. 
And guess what? Nothing happened. I didn't feel like I'd lost out, my camera still took good images and I was still able to use my phone for work, which is its main purpose for me.
Most people were continuing to be duped by the new releases and everytime a new iPhone, Huawei or Samsung was released, there was the inevitable news piece with a time-lapse video of long queues winding around the roads outside shops in London, Shanghai and New York.
This week, the London artist Joe Rush unveiled Mount Recyclemore in Cornwall - a sculpture of the heads of the G7 summit leaders made entirely out of electronic waste. He says he wants to "prick their conscience" when they see it as they fly into Carbis Bay because so much of our e-waste is sent to landfill.
According to the Global E Waste partnership around 53 million tons of e waste was produced globally in 2019. Not even a fifth of that was recycled. The UN expects this to double by 2030.
Earlier this year, the French government took a small step in the right direction. It started to ask tech firms to give their gadgets a repairability score with its indice de reparabilité. The scores are out of 10 with Apple, Samsung and Microsoft products not gaining higher than a 7. 
The point of the scoring system is to make sure consumers are able to save money by being able to keep their gadgets longer, while also reducing the earth's waste.
This is what should be discussed at the G7 this weekend. There will be sessions with climate and environment ministers where they will discuss ways to halt the loss of biodiversity, create a net-zero G7 within 30 years and support a low carbon economy.  These talks are extremely important, of course, but as usual, a decade too late.
Unless more governments take action now, we are going to stuff our landfills full of semi-new gadgets and subsequently our soil with chemical waste. Research from China ten years ago found e waste contamination in crops and also in residents' blood, placenta and hair. A different study got almost exact results just last year in Sierra Leone, with researchers saying the contamination was potentially harmful to the recyclers of that material and anyone living on or near those sites.
I am ashamed to say that it is people like me who are to blame. I became a vegetarian in 2010 to reduce my carbon footprint, am slowly removing plastic food and detergent waste from my house and use the refill shop as much as possible, just like everyone else... but what is the point if I am one of those people in the UK contributing to the world's second biggest e -waste pile per person?

Feyaza Khan is a journalist, social media marketing consultant and well-tech director. She also presents the Tribe Tech podcast