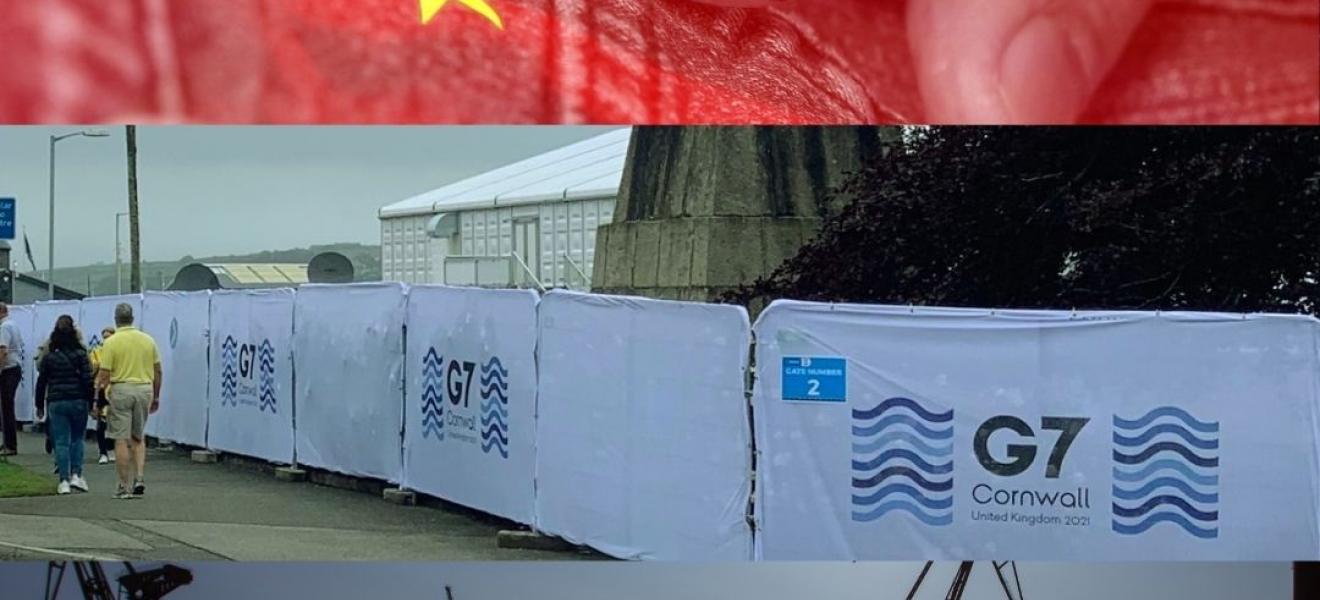 Robert Hillier: Could the anti-China "Cornwall Consensus" be the real legacy from the G7?
China doesn't need to be member of the G7 to make its presence felt at their meetings. In fact, China has never been a member. Its relatively low level of per-capita income means it is not seen as an advanced economy. You don't need to be Alanis Morrisette to appreciate the irony.  
I've had to take a Lateral Flow Covid test every day to gain entry to the media centre. The pack had to be ordered via the NHS and was delivered to my home the following day. It's quick and easy (world-beating even)… and Made In China. 
My US colleagues in attendance tell me that China is top of President Biden's agenda for Cornwall. The "Cornwall Consensus" is the title of an advisory memo circulated ahead of the G7 leaders meeting. Written by a committee of academics and policymakers from each of the seven countries, it sets out an "ambitious agenda to build forward better from the pandemic". The memo doesn't mention China by name, but addresses the need to diversify global supply chains, not just for advanced technology, but for medical equipment and minerals too.
It's clear that the US is seeking ideological agreement that China will not dictate the future direction of politics and trade. Australian Premier Scott Morrison has called for G7 help in curbing China's power in the Asia-Pacific, although it's their main trading partner. South Korea has the same issue – it's economically reliant on China but Beijing has no qualms about punishing Seoul for perceived political slights.
Even within Europe there is no consensus on how to best respond to the challenge China presents to international rules and norms. Germany, in particular, resists being forced to choose between China, also its biggest trading partner, and the U.S. Is there an opportunity for the south west here? Is looking "global" too big a challenge to understand and tackle?
Can major, high-profile investments like the Spaceport compliment advances in AI and data that are emerging from our region? Should we ask what does China do that we can do too, or better, to align with G7 priorities? Or do we accept that "going global" means looking beyond geo-political debate? Lots of questions.
Robert Hillier is a journalist and communications consultant who co-presents the Tribe Tech podcast. During more than 20 years in journalism, he has worked for the BBC, CNN, Sky News as well as various areas of government in the UK and abroad.