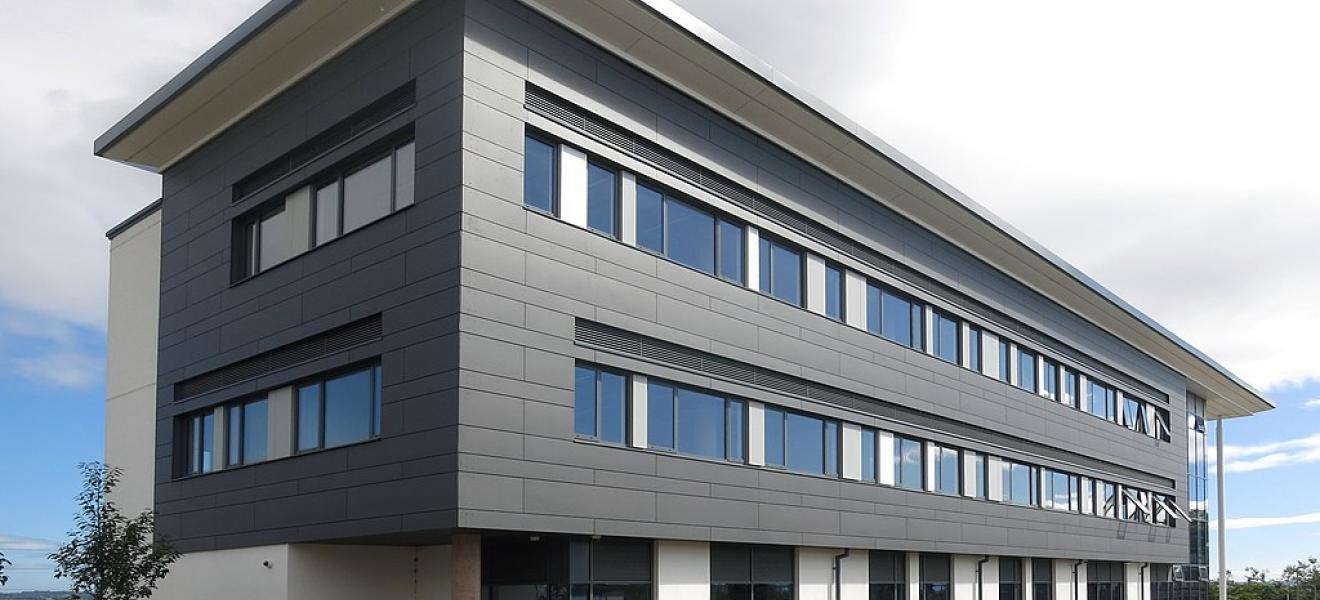 Insider view: Collaborative spirit is at the heart of Exeter tech firm Dashboard
Elizabeth Chandler,  a Commercial Intern at Dashboard, discusses the importance of workplace culture at the Exeter Science Park-based cleantech firm. 
Dashboard is not just a technology company; people are the "beating heart" of Dashboard. To outline what we do, Dashboard harnesses new technologies for our customers to deliver profitability, safety, security and environmentally sustainable outcomes by the ethical use of knowledge and discovery from data. We are a cleantech company rooted in the transformational power of data analysis. Our core purpose is to make industry more intelligent by transforming data into action: helping industry become safer, cleaner, and more efficient.
Collaborative spirit is at the heart of Dashboard, and it is reflected across our management structure. Dashboard's management structure is evolving as we grow, retaining the impactful positives of an agile organisation with hierarchical elements.
A defining devotion of Dashboard is our commitment to the South West community. We have collaborations with both the college and University, both are considered our metaphorical "feeder schools". As an illustration, the University of Exeter has one of their MBA modules utilising Dashboard as a main case study. We prioritise mental health and want to display a workplace where the both the culture and the work is enriching. Future-focused, Dashboard has ambitions to improve our current student outreach, getting involved in university events like: the Festival of Discovery, society events, and generally developing our social medias to reflect our culture.
Dashboard has a live MBA module project where we are used as the use-case that encourages students to drive real world applications from the theory they acquire, in addition to an individual MBA student working on a special project for Dashboard. Fundamentally, Dashboard treats interns and students with the same respect and expectations as that of employees. We want to enrich our employees with experiences and develop their strengths, the same is regarded for interns. We appreciate them and value their contributions, for Dashboard communication is an incredibly powerful tool. Employees communicating constructively is part of what sets apart the positive professional and personal development. 
Dashboard is an equal-opportunities employer: 'the recent UCAS data provided by HESA, 35% of STEM students in higher education in the UK are women yet there are only make up 14.4% of the UK's STEM workforce'. EDI is at the core of Dashboard, we welcome all backgrounds, genders and races and pioneer sharing awareness for equality. In the future we hope to engage in conferences like Women in Tech, UK to challenge this status-quo further and act as a force of inspiration. 
Embracing EDI, we do not consider age as a constraint of great ideas. In fact, it is that fresh perspective that Dashboard values! We want to get students excited for innovations that contribute to a cleaner industry and sustainability. The industrial landscape is rapidly changing, and we take pride in preparing students for the challenges this brings. Investing our time and brilliant staff to guide students during their internships.
The new generation entering the workplace are primary responding to a strong meaning within their alongside appropriate remuneration and having modern workplace aspects (such as flexible working and social events). Responding to flexible working; Dashboard has strived to blend office/flexible working since lockdown has lifted this year (2021). Having that social aspect is often something that goes amiss, but it is a key element to developing social skills and building great relationships between employees.