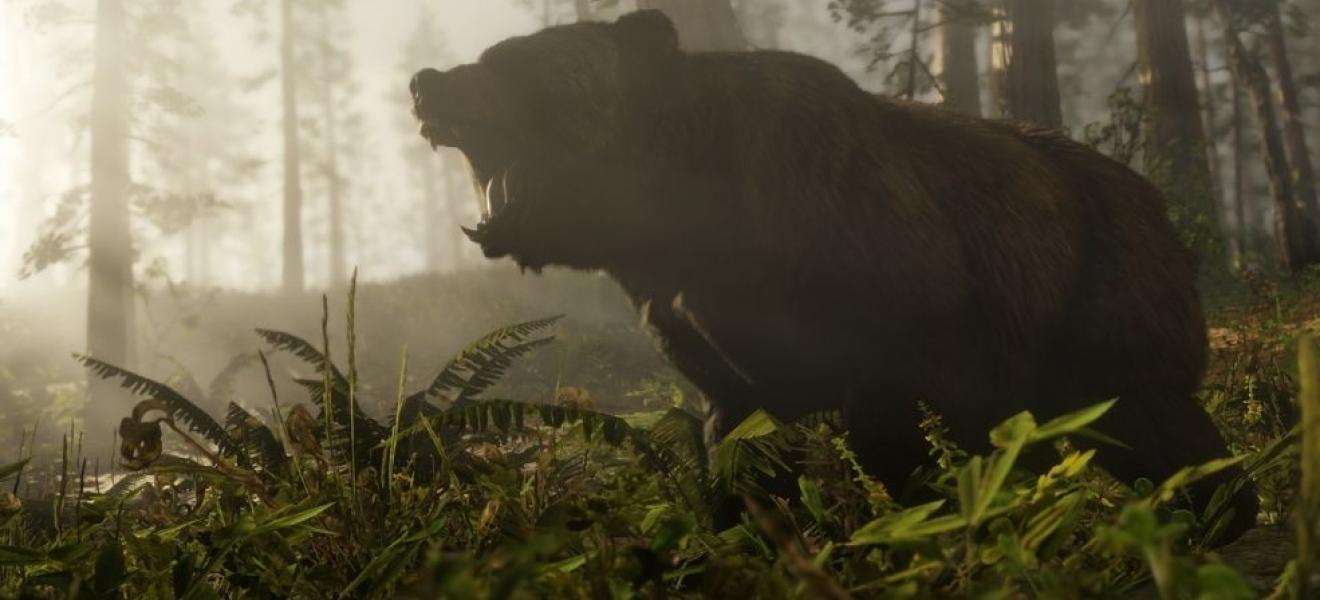 South West researchers highlight eco-educational value of video games
South West researchers say players of a popular computer game have learned how to identify real wildlife and predict animal behaviour, according to the BBC.
A study conducted by researchers from the University of Exeter and Truro and Penwith College in Cornwall has found that the immersive experience of playing a game like Red Dead Redemption 2 "provides opportunities for players to learn about real-world wildlife".
The study challenged more than 500 gamers to identify photographs of real animals. The results showed that gamers were better at identifying wildlife with some players reporting increased knowledge about animal behaviour and ecology.
On average players were able to identify 10 of 15 animals in a quiz, three more than non-players, University of Exeter researchers said.
Red Dead Redemption 2 is an action-adventure game set in the southern and western states of the US in 1899. The game features simulations of about 200 animal species including white-tailed deer, jackrabbit, alligator snapping turtle, lake sturgeon, blue jay and roseate spoonbill.
The abstract of the study, published by the British Ecological Society, says: "Playing video games is often perceived as the antithesis of engaging with, and learning about, the natural world. Nevertheless, there is growing recognition that digital media is now a central part of many people's lives. This has led to increased efforts to harness the power and popularity of digital games for both ecological education and conservation advocacy."
One gamer who took part in the research said Red Dead Redemption 2 had taught them how to spot a ram that was about to charge, adding: "No joke saved me from breaking a leg in real life."
Ned Crowley, of Truro and Penwith College, said: "We don't expect big-budget games to include messages about conservation, but educators and conservationists can learn from the techniques used in games - such as making things immersive, and having each action mean something in terms of wider progress in the game.
"Being indoors on a computer is often seen as the opposite of engaging with nature, but our findings show that games can teach people about animals without even trying."
The research highlights the potential of virtual worlds and immersive technology in learning scenarios. There is a growing number of immersive hubs across the South West, including Bristol VR Lab and the newly launched Immersive Dome in Plymouth - the first 360-degree immersive dome in Europe.
Brian Waterfield, Head of Immersive Production at Falmouth University, said: "It's great that the educational potential of immersive technology is being realised. At Immersive Business we are working closely with SMEs on the benefits and application of immersive technology, but the most rewarding connection for a sustainable future is how we are starting to engage students in the support of activities in the facility. This support will allow the student to use their skills and creativity on projects that relate directly to business. This connection gives insight and enables growth of understanding that will be vital once they have graduated and are let out into the business world. Immersive technology is critical for data comprehension as we move further into the digital age, and the engagement of students, unlocking their potential, blending the experience of working towards tangible outcomes, is forging a solid foundation for the workforce of the future."