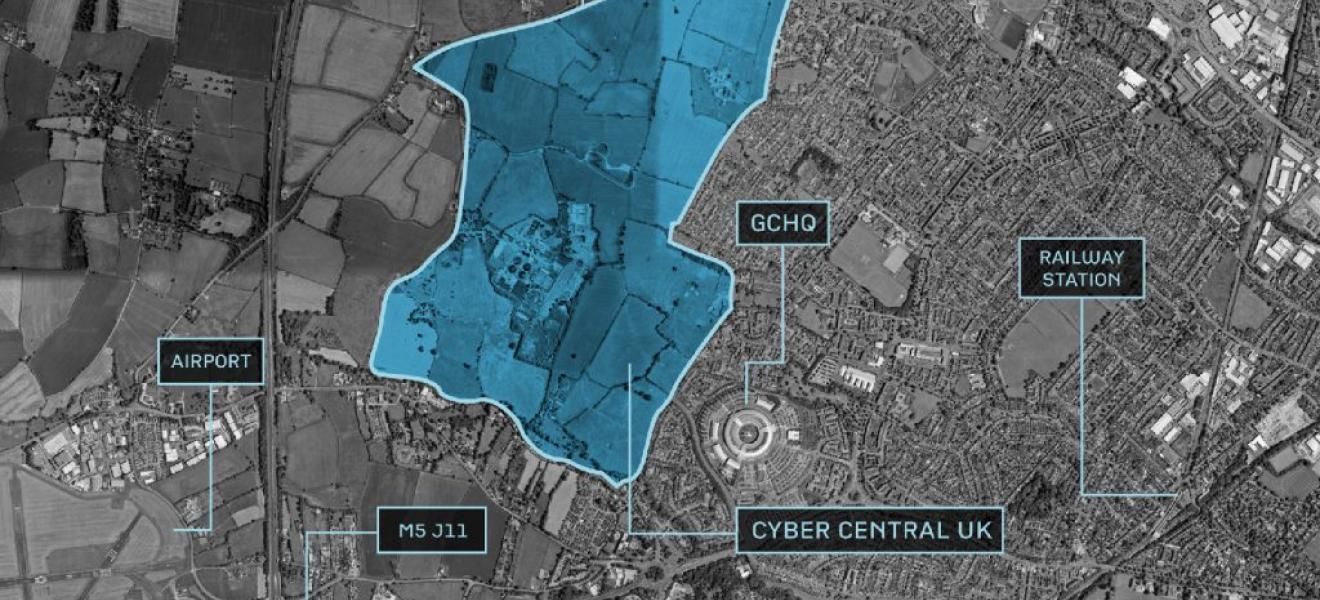 Golden Valley Development selects partner for £1bn first phase
The Golden Valley Development, an ambitious project aiming to deliver the UK's first cyber campus, has announced its preferred development partner to assist in the £1bn first phase of the programme. 
HBD X Factory, a joint venture between UK property developer HBD and the international innovation campus developer Factory, will work on the the Golden Valley Development in Cheltenham. The project will span more than 200 hectares, will provide 3,700 new homes, almost 12,000 new jobs and 2 million square feet of commercial space, with Cyber Central UK at the heart of this thriving innovative campus for cyber and digital technologies.
The UK's cyber security sector is worth an estimated £8.3bn as of 2021, having doubled in value in just two years. Gloucestershire has the greatest density of cyber business in the UK outside London, with Cheltenham having more than eleven times the norm. 
Located adjacent to the  GCHQ building, the Golden Valley Development is within 75 minutes of 20 universities, making it a hot spot for attracting talent to the high value and fact growing sector. 
"Cheltenham is an engine of growth for the UK's cyber security sector and the Golden Valley development will play a major role cementing the country's place as a global leader in the field," said Matt Warman, minister for digital infrastructure. "We are investing to help cyber security businesses across the country tackle barriers to growth and boost people's digital skills so we can usher in a golden age in UK tech."
Adam Brady, HBD X Factory, said: "HBD X Factory focus on truly transformative regeneration projects and delivering world leading new districts throughout the UK. The Golden Valley Development is a really exciting project and we look forward to bringing it to life."