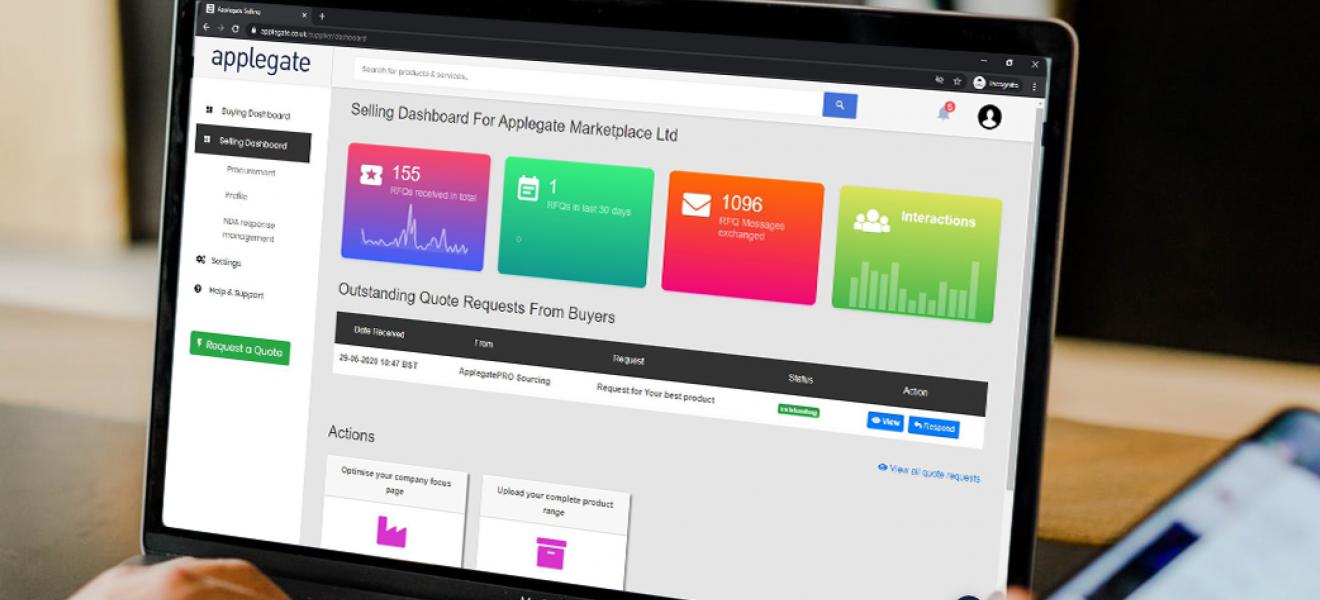 Applegate joins forces with European tech firm Visable
Applegate, an AI-powered procurement platform based in Barnstaple, has formed an exclusive strategic partnership with European tech firm Visable to provide UK companies with access to its services.
Visable is the parent company of Europe's leading b2b platforms, Europages and wlw, which between them cover 3.6m businesses. The agreement will enable British businesses to increase their exports and do business across the continent.
"Technology facilitates borderless business," said Stuart Brocklehurst, Applegate's CEO, "this alliance allows us to combine the benefits of Applegate and Visable together to provide an incredibly powerful offer to our clients. It's also a great development for us as a business and for the team – it's great working with another firm, discovering both common and different approaches to activities."
Visable has offices across Europe, with its main headquarters in Paris and Hamburg.
"We are delighted to announce our partnership with Applegate. Both our companies are driven by a common mission, which is to connect international b2b purchasers with matching suppliers," said Visable CEO Peter F. Schmid. "After Germany, the United Kingdom is the second largest economy in Europe. We are convinced that Applegate's strong local footprint, market expertise and salesforce will allow us to further increase our market share, while providing UK-based businesses with a unique opportunity to expand their reach across Europe and beyond."
From its base in Barnstaple, Applegate has a track record of significant innovation, partnering with Exeter University's Institute of Data Science and Artificial Intelligence to develop machine learning systems, providing a dedicated hub to arrange supply of PPE during the pandemic and developing the SupplyDevon platform to enable Community Wealth Building and reduce carbon emissions.
The MP for North Devon, Selaine Saxby, welcomed the news: "North Devon based businesses are reaching out and trading across the continent and across the world. Congratulations to Applegate who continue to expand their digital influence and I look forward to seeing this growth materialise into further high paid jobs in the area. I also hope to see and hear from more North Devon businesses pushing the boundaries and growing out beyond their traditional market base."
Stuart Brocklehurst, Applegate CEO: "We have in the South West an area in which we are genuinely world-leading and it's an area of increasing importance"