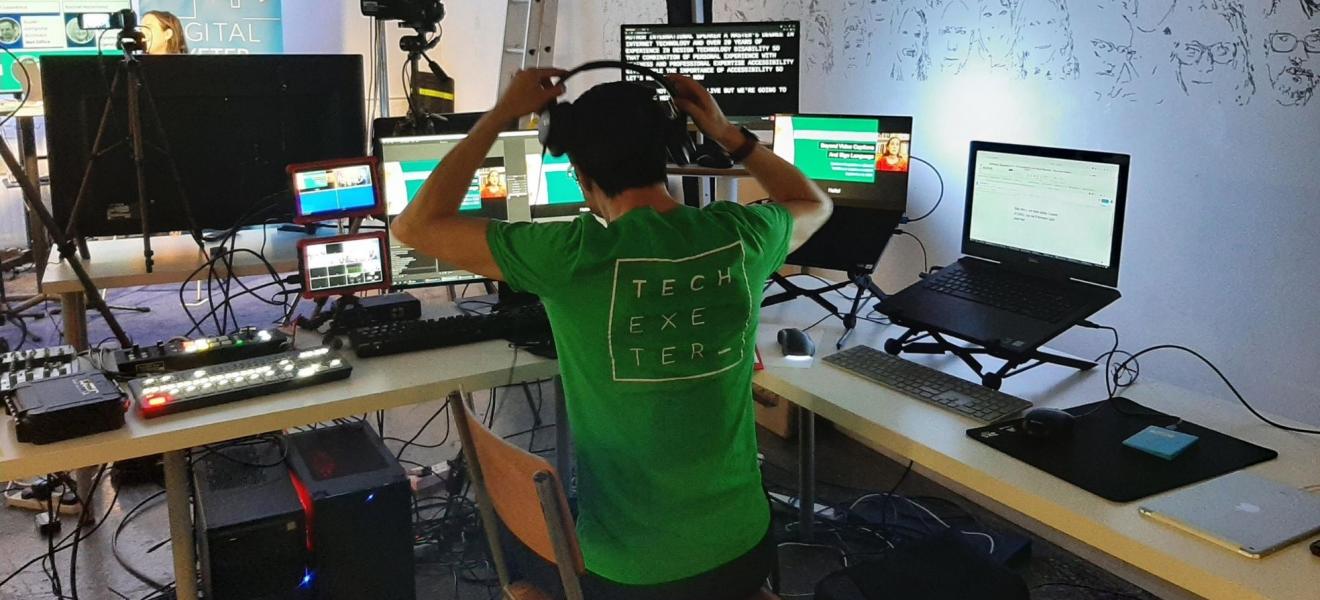 Access all areas: backstage at the TechExeter Tech+Digital Conference
South West Tech Daily reporter Jack Wride goes behind the scenes at the TechExeter Conference, and discovers how technology can be used to make events and media content accessible to all.
TechExeter's Tech+Digital Conference, held at Exeter's Kaleider Studios, had 'Access' as its theme for this year's series of discussions. What better theme could there be for a budding journalist than being granted exclusive backstage access to an event being run on his front doorstep?
I had many questions going in to this event, as it was my first time covering a conference. What could I expect from the day's proceedings? How could I best communicate the action to the South West Tech Daily readership? But after a couple of coffees and a few days away from my laptop, the realisation came to me: you can only write about what you saw and heard from your perspective, no one else's. And what I experienced, and what I believe was at the heart of the conference, was the group of extremely talented, dedicated volunteers who had come together to organise an all-day event that was constructed to offer unique perspectives on an array of topics set within the digital and technological world; to extend a hand to an audience looking to learn and develop their knowledge of how technology, now, can be made accessible to all, with a little know-how.
Proceedings began at 10am, and from the moment I walked through the door, I was welcomed with open arms (well…elbows?) and immediately given a tour of the studio by Kris Sum, one of the leaders of TechExeter. He took me to each physical room and showed me how, using Hopin, a virtual events platform, viewers would be able to seamlessly jump from one track to another. There was also a caption stream put in place for those tuning in that were deaf or hard of hearing. It was a finely-tuned operation, certainly from my point of view. Every speaker was incredibly generous with what they had to say on their chosen topic, just as the members of the team that were surrounding me in person were with updating me on their own personal technological journeys.
The day was an education, not just in the various topics covered, but also in how to set up a platform whereby anyone and anybody can learn all about the accessibility of technology. I was overwhelmed by the knowledge and passion on display.
From my position, the event went smoothly and provided access to a range of different speakers in a highly accessible way. Kris Sum clearly felt the same: "The whole team put on a great online event, managing 19 speakers across 3 simultaneous tracks with both local and international speakers. It was our most accessible conference ever – all our presentations were captioned in advance, and our live stage had automated captions. Virtual events are hard to run, so I'm super proud of the team for putting together such a well-produced event. Having said that, I hope that we don't have to do the same next year, and that we can get back to our in-person events."
Discover more about TechExeter at techexeter.uk