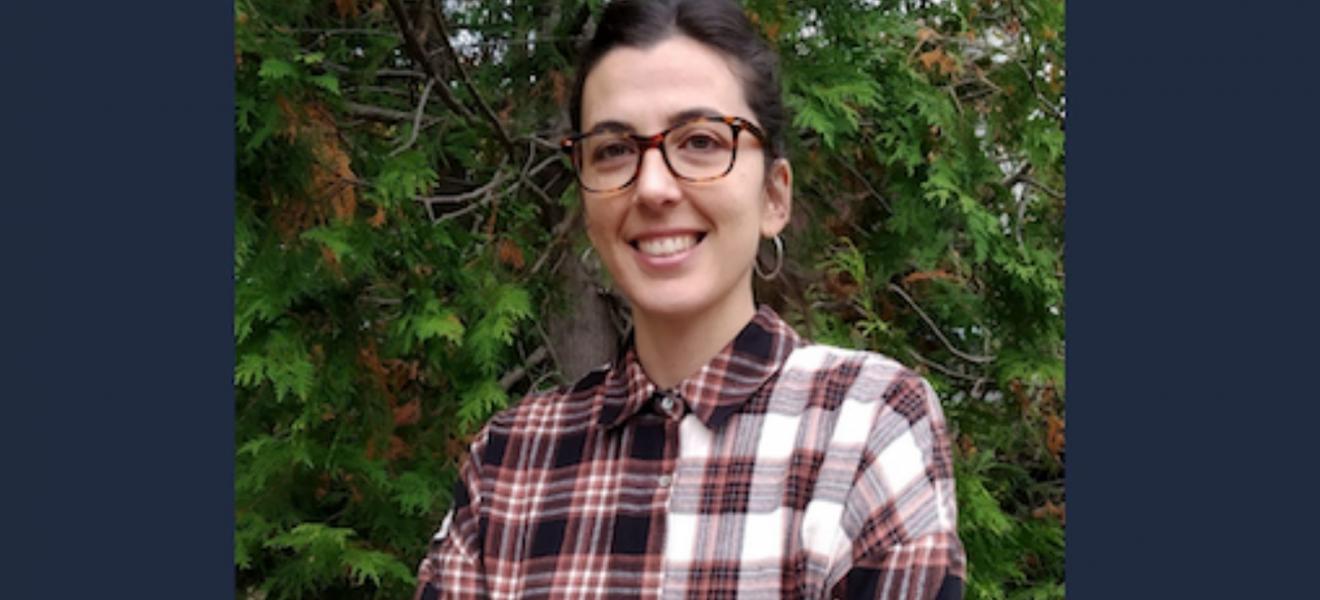 From mud banks in French Guiana to plastic pollution in the Black Sea: Dr Noelia Zorrilla, Earth Observation Scientist at Argans
This interview was conducted by Plymouth Science Park, as part of its "Women who are out of this world" series to celebrate World Space Week.
Can you tell us a bit about who you are and your role?
My name is Noelia Zorrilla and I work at Argans, an Earth observation company based at Plymouth Science Park. My role at Argans is as an Earth Observation Scientist, so I work on different projects related to managing issues such as coastal erosion and plastic pollution.
How did you get into this line of work?
I've always enjoyed science, and find it really rewarding when science can be applied to make a difference to real world problems.
I studied Oceanography at the University of Cadiz, in Spain, and during my studies I got an Erasmus scholarship to study for one year at the University of Bremen, in Germany, under the Masters programmes in International Studies in Aquatic Tropical Ecology and Science Marine Geoscience. I was fascinated by science which can be used to protect the planet, and studied a Masters in Integrated Coastal Zone Management at the Environmental Hydraulics Institute at the University of Cantabria.
Whilst studying, I completed my PhD at the CNRS (Centre National de la Recherche Scientifique), French Guiana, France, on the dynamics of the Amazon mud bank system through spatial observation and hydro-sedimentary modeling on the coastal domain of French Guiana. I found the remote sensing technology a really interesting tool which allows you to monitor the coast obtaining a synoptic view of the system with a low temporal scale.
I fell in love with this type of work, and decided to go forward with pursuing a career in science and technology which can be used to monitor changes in the planet.
What impact is your work at Argans having?
Argans are specialists in satellite-based Earth observation, remote-sensing applications and services, and geographical information systems used to map and monitor the marine, atmospheric and terrestrial environments.
The remote-sensing technology we use helps us to better understand the planet. For example, I have been working on a plastics project, which gives us the ability to detect macroplastics. The project is fascinating and important, as we all know that this is one of the biggest problems we face in conservation and pollution.
I have also worked on coastal erosion projects. The remote-sensing technology we use allows us to monitor the rate that the sea level is rising. The tools enable us to collect data to accurately see how the planet has changed and how different storms are affecting the coast. It is a really exciting and promising tool which helps us learn about the past, to better inform the future.
How can we encourage more women to work in space?
Space is a really exciting place to be! And there are so many opportunities. I've been able to work on projects across the world using remote sensing technology from following mud banks in French Guiana to monitoring plastic pollution in the Black Sea, and analysing coastal erosion in the UK, Ireland, Spain and Canada. Being able to play a role in vital projects across the world is amazing.
Remote-sensing technology is becoming more and more important, and there are lots of opportunities for the next generation of scientists to get involved.
What words of advice would you give to women interested in working in the space sector?
I would say the most important thing is to work hard and persevere.
There may be bumps in the road, and there is a lot to study and learn, but keep going! It is ultimately worth it all when you are able to work in such a rewarding career, making a difference to the world.