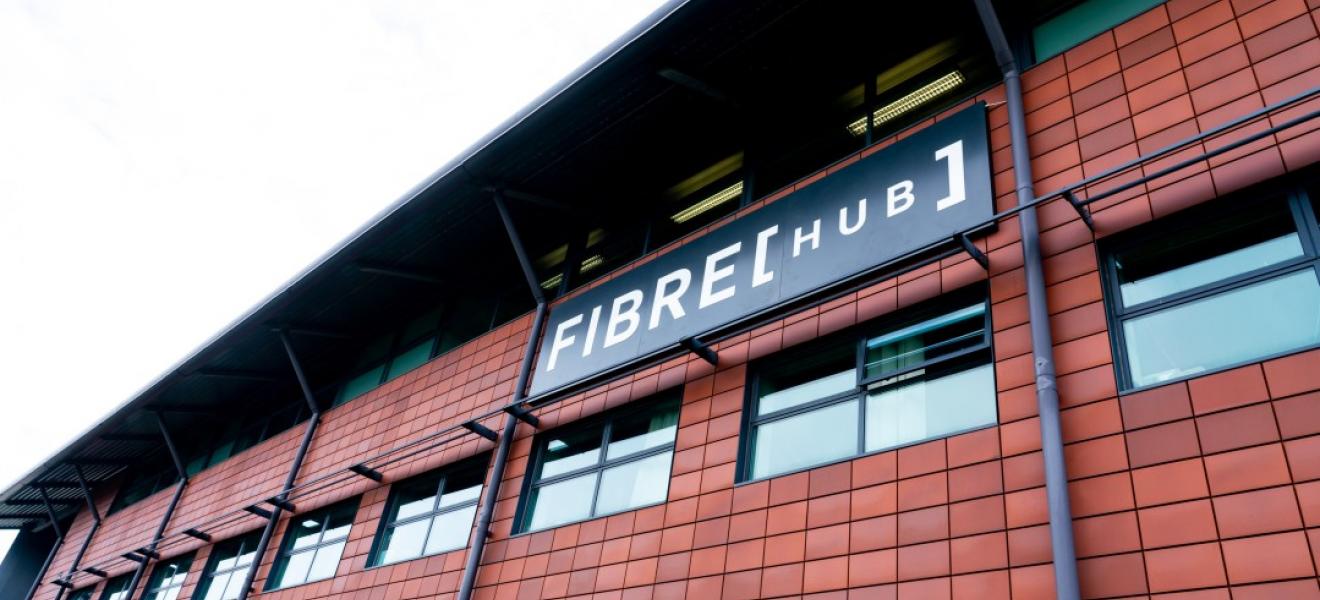 New tech space FibreHub launches in Cornwall
Authored by Toby Parkins, director of Headforwards
This week, we're officially celebrating the launch of FibreHub: a 20,000 square feet building with lettable office space, hot-desking facilities, an eat-in or takeaway café and areas for networking and events.
FibreHub is home to digital, software and tech organisations, but the building will be well used by many more people across different sectors. 
Early in the planning process, we consulted tech businesses on exactly what they wanted from a new technology hub. It quickly became clear that closer interaction and connection with education was high up on the priority list. This set the thinking in motion regarding location and accessibility.
Skills and education are critical to advanced knowledge industries and access to skills continues to be a challenge for the digital software industry. 
Tech SouthWest's 'Shaping the Future Today' report published last year highlights a number of things that aren't working in education, like higher education courses offering content that's out of date or not relevant, and course leaders not being industry professionals and so not engaging day-to-day with the sector.
The FibreHub building is just the first phase. The ambition is to develop FibrePark, providing a second space next to it. The idea behind FibrePark is to create an environment where students, lecturers, and people working at the heart of the tech industry will move in the same spaces. This mix of people under one roof opens up a wealth of opportunity to discover other ways of collaborating and innovating the educational agenda within the curricular structure. 
By working with the college, developing its programmes and offering students a more practical project focus, we can ensure that people are being trained up to not only be at the top of their tree from an academic perspective, but also top in industry as well. 
It's not just tech businesses that students and lecturers will bump into at FibrePark in the future; even now in FibreHub all businesses need software, digital and tech services, and the wider business community can use the space to source advice and suppliers in the Digital Transformation Zone, get a coffee enroute to their next meeting, or have a meeting at FibreHub itself over lunch. 
If we can cultivate an environment for conversation and collaboration between tech businesses, students and the wider business community, whilst strengthening the ability to train and develop people, we're onto a winner. 
As Fibrehub evolves into FibrePark, our skills pipeline will improve, solving a problem for businesses and creating more opportunities for young people in Cornwall.