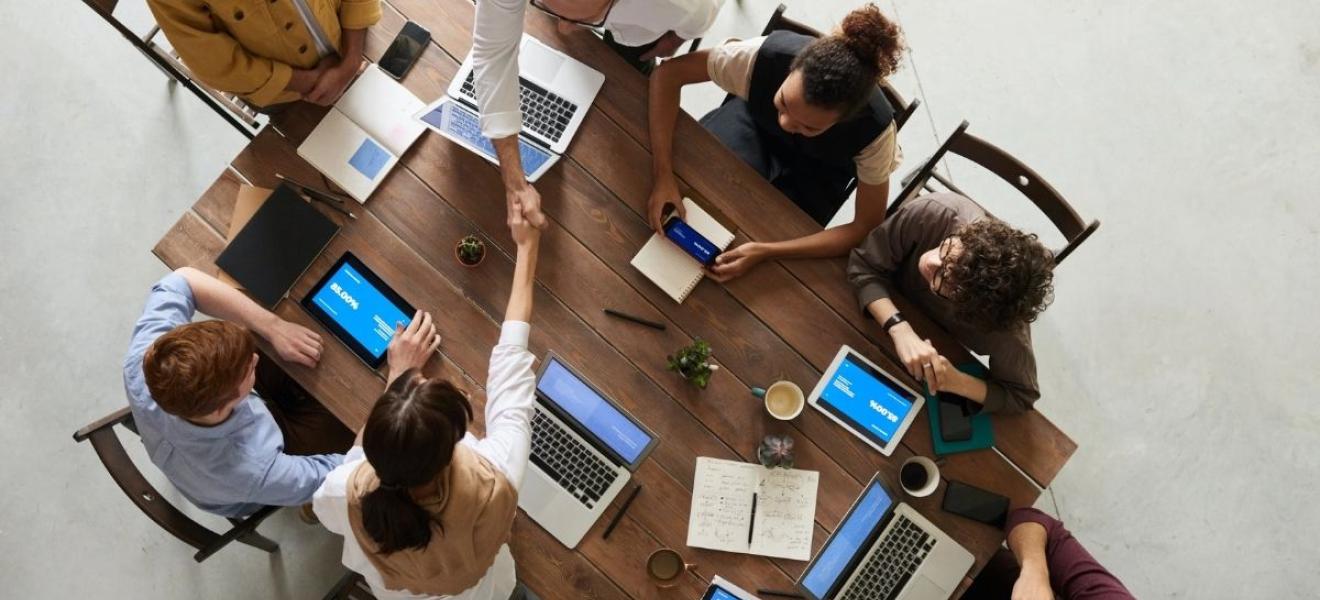 Are tech companies making the most of the recruitment opportunities in the South West?
A recent survey of the South West tech sector commissioned by Tech South West revealed that over half of tech companies in the region are finding it impossible or very difficult to recruit.
This is perhaps par for the course given the meteoric growth of the region's tech sector, which has seen an increase in Venture Capital investment of over 500% since 2016 and a corresponding boom in job roles to fill.
Tech companies are also increasingly forced to compete with national companies for homegrown talent, as remote working makes it easier for people in the region to work for national or London-based employers.
Given these circumstances, are tech companies in the region doing enough to maximise the talent on their doorstep?
Train4Tomorrow is one programme tackling the issue, offering fully-funded training to career changers or those looking to upskill, with guaranteed job interviews at the end of the process.
Graduates of the programme enter the workforce fully-trained, but some tech companies involved with the programme believe tech organisations are not taking full advantage of the opportunity this scheme, and others like it, provides.
Sam Snowdon, CMO at BIT Group Bluescreen IT, said: "Despite the challenge facing tech companies across the region, many simply aren't as responsive as they could be. It's vital that companies are proactive in working with educators, local authorities, and programmes like Train4Tomorrow to ensure the right talent is being developed along the pipeline. Employing people with passion, tenacity and potential, and supporting them in upskilling, is a fantastic way to build a skilled team, rather than expecting to find jobseekers with years of experience from the usual recruitment sources - in the current climate, that simply doesn't work."
Developing an effective talent strategy to overcome the perceived difficulties of recruiting fresh talent could be key to overcoming these challenges.
Magdalena King, Technology recruitment specialist at King Recruit said: "Many tech companies try to find a fully experienced employee who dovetails seamlessly into a role and hits the ground running. However, the competition is high amongst tech companies, tech talent is in demand and the process can be very time consuming and costly. Companies might be more successful with allowing themselves more freedom to take on less experienced candidates, ensuring they have robust talent strategies in place to support the new hire and develop their skill set. This approach often has the added advantage of enhancing an organisation's workplace culture and reducing staff turnover, as employees feel more valued and supported as they grow into the role."
The recruitment challenge faced by South West tech firms comes within a national context, with the UK Government struggling to address the shortage of science, technology, engineering and mathematics (STEM) skills in the country. £6.4 million has been pledged by the Treasury to support new STEM education initiatives, to be delivered via Institutes of Technology from September 2022. Of the 12 institutes in the UK, three cover areas partially or fully in the South West.
Charlotte Collyer, Digital Skills Partnership Manager at the Heart of the South West LEP, said: "With tech companies across the region struggling to recruit top talent, it's vital that companies reevaluate their recruitment strategies. Working together across businesses, government, and the education sector is key to tackling the skills shortage. Companies should be looking into new and varied sources of talent, utilising programmes like Train4Tomorrow to recruit skilled workers and upskill their current teams."
Skills hubs like these, alongside programmes like Train4Tomorrow and more joined-up talent strategies by South West tech firms, might just hold the key to overcoming the recruitment crisis facing the region's fastest growing sector.
If you're looking to recruit highly skilled tech talent, find out more about upskilling your employees or recruiting from the Train4Tomorrow programmes here: train4tomorrow.org.uk, or by getting in touch at skillslaunchpad@devon.gov.uk 
Tech South West are hosting the Tech Talent Summit on February 17 to bring together tech companies, talent experts and recruitment agencies, universities and college groups, to discuss ways of tackling the talent problem facing the sector. Sign up at https://hopin.com/events/tech-talent-summit-2022