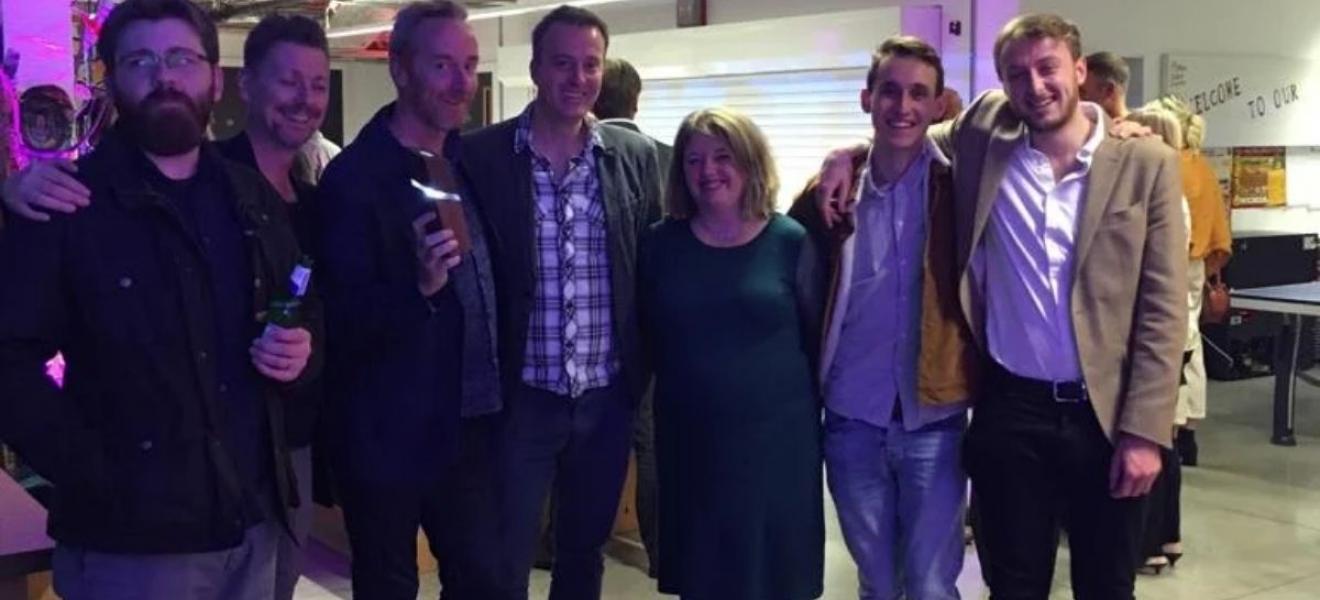 Matt Hill, Nice Group: Why we embraced a nine day fortnight
Totnes-based digital specialists Nice Group recently announced a move to a nine day fortnight for all staff. 
South West Tech Daily speaks to Nice Group Managing Director, Matt Hill, about the change.
At Nice Group we've always tried to put our people first, and ensure that staff feel respected, trusted and able to achieve a healthy work-life balance. In fact it's written into our core values as a group of companies, agreed with the teams.
We're called Nice Group - the clue is in the name, really.
Our people-first culture came more sharply into focus during the Covid-19 pandemic, when stress levels were high, employee wellbeing became a greater concern and a sudden shift to working from home gave our leadership team the space to try new working arrangements.
Our Founder and Director Andy Doyle read a lot of articles about the four day working week, and its positive benefits not only on employee wellbeing but also on productivity and efficiency in the workplace.
As a team of problem solvers, we like to try things out and see what happens. So, after some discussions about how it might work, the leadership team decided to begin an informal trial of a four day week for all staff.
How did it go?
Especially for cerebral roles like software development, having time away from the desk is crucial to provide the mental clarity to achieve high quality results. 
However, we quickly found that there are caveats. 
Staff did appreciate having the extra day off to unwind, but as the workload stayed the same it did sometimes lead to pressure points elsewhere. 
This was particularly noticeable when staff needed to collaborate across the team, but colleagues' down-days didn't match up. So someone who was off on a Friday might have to wait until the following Tuesday to catch up with a team member who was off on Monday - who would often only be available late in the day on Tuesday after catching up with three days of emails.
I joined the company as Managing Director during this time, and set to work gathering people's feedback, at all levels of the organisation, on how the arrangements were working.
The upshot was this: the time off was appreciated, but the time 'on' became more challenging. Unsynchronised working patterns made cross-company collaboration more complex; admin tasks like emails ate away at a greater proportion of people's time; and the desire to deliver a service to the same high standard often increased, rather than decreased, stress levels among staff.
Not a silver bullet
It's important to stress at this point that we're a company that puts employee wellbeing first in lots of ways.
That includes unlimited holidays, birthdays off for staff, and a partnership with mental health startup Paranimo to provide easy access to wellbeing resources and in-person therapy for anyone who needs it.
It became apparent that giving people longer weekends EVERY weekend isn't a silver bullet to increase happiness. Everyone comes to work for a purpose, and sometimes making the time 'on' more enjoyable has a greater impact than simply increasing the time off.
We also try to steer away from having a too transactional relationship with our team. We try to inculcate a culture of give-and-take, and put genuine trust in our employees to do what they do best, rather than move into a sphere where giving them time away from work is the reward. 
The result
After consultations with the team and taking all factors into consideration, we've moved into a format of nine day fortnights for all staff. This is being written into everyone's contract as we speak, and we expect it to be official from next month.
This arrangement brings the right harmony for our company and our values - allowing us to deliver high results, maintain scope for cross-company collaboration and give everyone a breather after each nine day sprint.
What we've learnt
The key thing we've learnt - or, rather, had reinforced - from this experimentation is that work is a two-way street.
Sometimes, giving your employees more time away from the office is less powerful than giving them greater empowerment inside it. 
The South West tech space is a competitive environment, and software developers in particular are highly sought after. It's crucial to find the right balance and be able to deliver non-cash benefits to help retain good staff. 
A lot of companies talk about the work-life balance, but spending time working out what really works for your team, and then cementing it into contracts, is what makes the difference.
Give-take relationship
Moreover, it's critical to ensure that people's needs are met within the workspace before simply giving them more time away from it. 
At Nice Group, we're lucky to have a brilliant team and a very good retention rate. 
Our leadership is there to support the workforce, and we really believe it's the give-take relationship that makes the difference.
Everyone loves time off, but making the time on more enjoyable is what really matters.