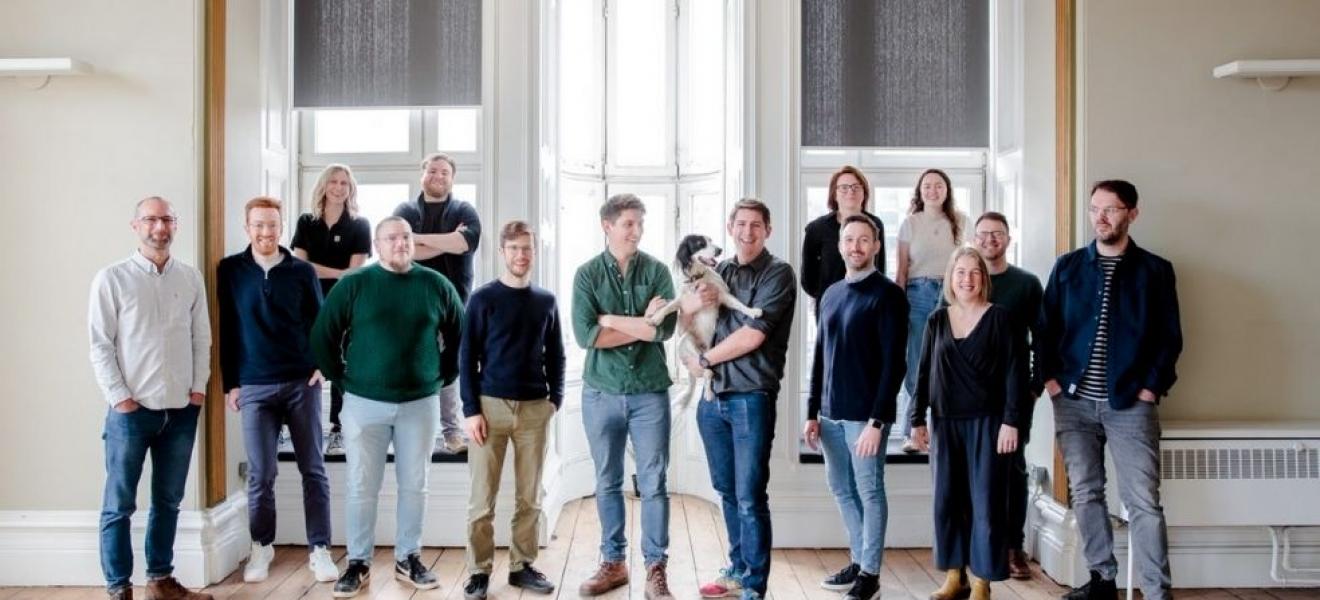 Richard Purcell, CareScribe: "Everyone has the right to live the life they wish"
Richard Purcell is the co-founder and director of Bristol-based assistive technology company CareScribe.
Richard is an NHS doctor and entrepreneur, working to develop innovative assistive technologies designed to promote and enable accessibility and inclusion in education and the workplace. 
Can you tell us a bit about CareScribe? 
At CareScribe, we build technology to help people access the world and level the playing field. We believe that everyone has the right to live the life they wish, and disability and neurodiversity should not stand in the way. Our products are used by tens of thousands of people worldwide daily and include TalkType (dictation software for Mac) and Caption.Ed (AI-powered captioning and note-taking software). 
How did CareScribe come to be? 
Being dyslexic, I struggled through school, medical school and even at work as an NHS doctor. Before CareScribe, while I was still a university student, my friend and I created Medincle. Medincle was a piece of software to help students with the complexities of medical jargon. I saw an opportunity to broaden what we could offer to those in the world of assistive technology, this was when CareScribe was born. 
CareScribe was built to help make the world more accessible. Our technology products help bring down barriers that once held back those with disabilities.  
Did the pandemic cause any setbacks for the growth and development of CareScribe? 
The pandemic helped in a way, with it being the first time that society at large was forced to adjust traditional ways of working and consider the potential benefits of going remote. With this came a reliance on technology, and as people adapted many relied on assistive technology to support them in work and study. 
Today, assistive technology is not only being used by people who are disabled. Netflix reported that over 80 per cent of people using their platforms use subtitles to help focus attention and boost comprehension. People are starting to see numerous benefits of assistive technology in terms of boosting productivity and enhancing understanding. The line between assistive technology and productivity tools is being blurred. 
That being said, while it's great to hear that assistive technology is being used more widely, it's important that we don't lose sight of creating assistive tech for the people who need it most. We need to continue to tailor our product to the individual needs of our users and for us that's people with disabilities. 
How did you find the transition from being an NHS doctor to running your own business? 
It wasn't easy, and was certainly complicated by being in the midst of the pandemic, which saw me juggling clinical work in the NHS and running a growing business for quite a while. I've also been in medicine for over a decade with lots of my friends and relationships built through this work. Deciding to take time out to work on the business led to somewhat of an identity crisis, having to hang up the stethoscope and focus fully on building CareScribe.   
Luckily, I've been able to transfer invaluable skills I've developed through medical training to running a business. Managing a large volume of tasks of competing priorities is a common experience as an NHS doctor, as is ensuring clear communication when in high-stress environments.  
What does the future of CareScribe look like? 
Our main aim at the moment is to get our software in the hands of as many users that need it as possible. We have grown our team from three to 30 people within the last year which is an incredible achievement. We're very fortunate to have been able to build a strong team and I hope we can continue to grow at the pace that we have.  
We always want to put customers first and retain the freedom to be creative with what we do and so we're not seeking outside investment. We don't want to have to make any compromises by having to balance decisions against potential returns for investors. In some ways, I think that having a smaller budget can make you more innovative and considerate of what you spend your money and time on.