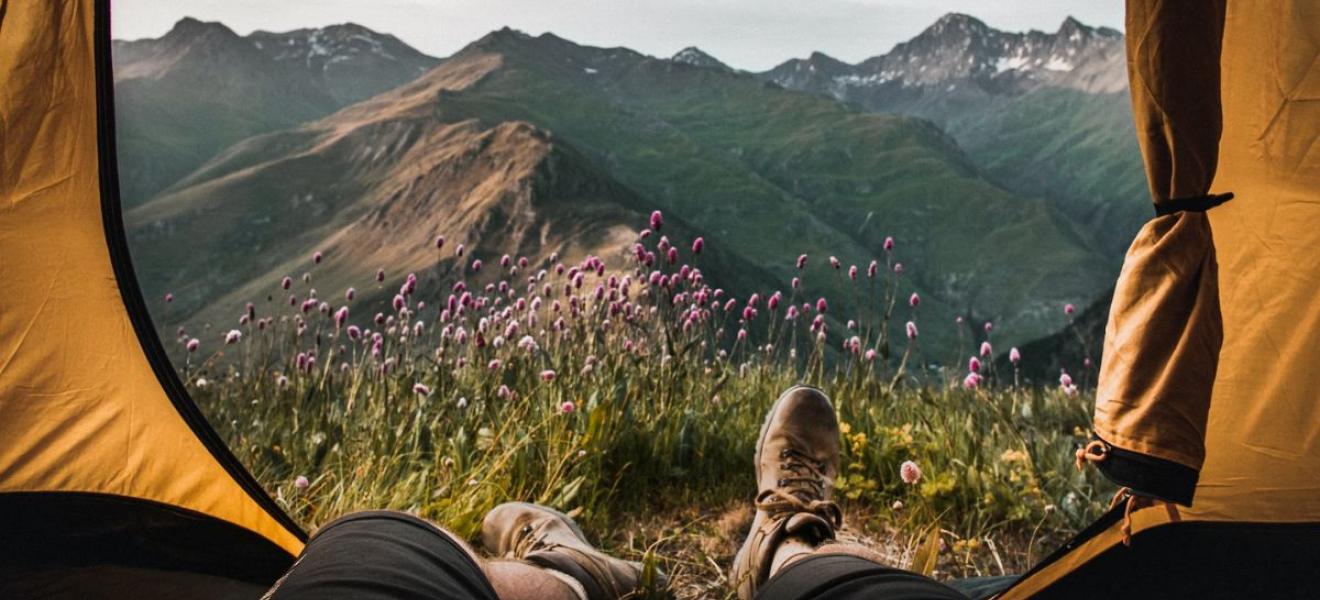 Life-changing accident inspires founder to create new wellbeing app
The latest startup to spin out of Falmouth University's Venture Studio, Launchpad, is on a mission to get people outside and connecting with nature, following a life-changing experience for the founder.  
Wylder, the brainchild of Kate Nicholls, is a new wellbeing app designed to help people connect to nature and feel better. It offers regular challenges to encourage people to get outside, discover what's on their doorstep and capture mindful moments.  
Kate explained: "In 2018, I had a life changing mountain bike accident. From this I had post-concussion syndrome, a condition with symptoms from brain fog to balance issues to chronic fatigue and extreme noise sensitivity.  
"Although it was a very challenging few years, the long-term recovery from the accident made me slow down; it was this that gave me first-hand experience of seeing nature with new eyes, giving me a unique insight into how a more meaningful connection could be made. This became my inspiration and in 2022 Wylder was founded." 
Wylder originally started as a Facebook group called PATCH in 2020. Kate joined Launchpad in May 2022 to fully test the idea and get support to build the app. She already has a community of over 2000 members and is launching the first version of the app this summer.  
Kate added: "I'm so excited to launch the first version of the Wylder app, with a focus on growing our community and developing the app based on their feedback.
"I truly believe that learning to connect with nature and having a desire to help others do the same was what led to my recovery, and that is something I will always be grateful for. Our ultimate mission is to be the go-to app for nature connection, so please try it let us know what you think!" 
To get early bird access to the Wylder app visit www.getwylder.co.uk