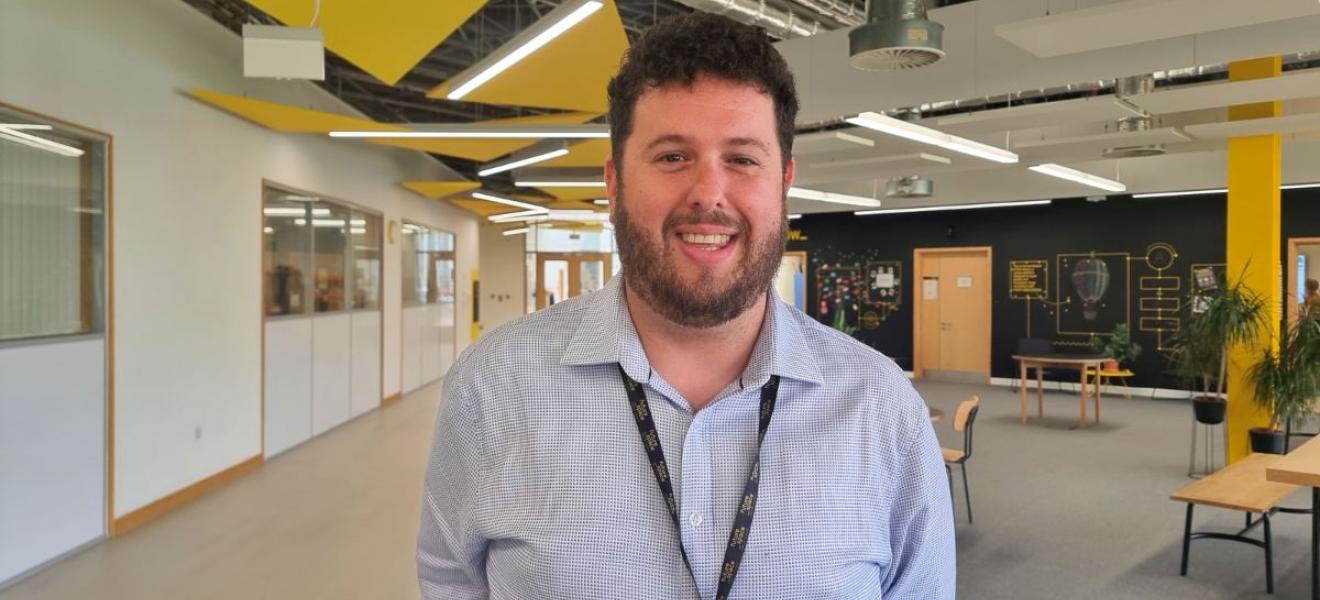 Future Space expansion: fuelling innovation in Bristol
Guest blog by Tom El-Shawk, Future Space Centre Manager 
Nestled in the heart of the University Enterprise Zone at UWE Bristol, Future Space has been the birthplace of countless creative ideas turned into thriving innovative businesses in science, technology, health, robotics, and AI to name a few.
Located alongside the Launch Space Incubator, Health Tech Hub, Centre For Print Research, and Bristol Robotics Laboratory – we have become an obvious home for university spin-outs and businesses looking to access specialist equipment and support.
Now in our eighth year, we're thrilled to announce the dawn of a new chapter in our growth story as we gear up to expand by an impressive 10,000 square feet of lab and workshop space. This expansion – due to happen in March 2024 – isn't just about physical dimensions. It signifies an environment that fosters collaboration, sparks ingenuity, and propels businesses to new heights.
Celebrating success: Exmoor Pharma
You just have to look at the incredible journey of Exmoor Pharma. a remarkable success story that found its roots within the walls of Future Space. Founded in 2004 by Angela Osborne, they jined Future Space in 2016 as a small team of seven. They are now recognised leaders in their field have grown to a team of 80.
In May 2023 they completed a $35 million Series A round to launch eXmoor's Cell and Gene Therapy Centre, a 65,000 sq ft GMP manufacturing facility, purpose-built to develop and manufacture autologous and allogeneic cell therapies, as well as viral vectors.

"This will complete eXmoor's transition from consultancy to one-stop global cell and gene therapy partner," says Angela.
Exmoor Pharma's success stands as a testament to Future Space's role in nurturing growth and empowering businesses. We expect founders to find us, and to outgrow us. And as they do, future innovators follow in their path.
As Exmoor Pharma transitions to its next phase, their departure paves the way for new pioneers to join the Future Space family. We're excited to welcome Fluoretiq and Generative Parametrics while Albotherm, Eclateral, and Altered Carbon will use the space to grow within our centre.
Collaboration is the key to innovation
A fundamental pillar of our ability to support these businesses to succeed lies in the partnership with Oxford Innovation and UWE Bristol.
As one of the first University Enterprise Zone's (UEZ) in the country, this collaboration has not only shaped the regional innovation landscape but has also garnered national recognition.
UWE Bristol's dedication to fostering entrepreneurship is evident at the Launch Space incubator, which is now based permanently here at the UEZ. Every year they fund our internship programme, giving growing businesses access to new and emerging talent at the university, and businesses based here can request to use the university's equipment and expertise for free.
Oxford Innovation runs more than 200 innovation centre's across the UK expertise in nurturing businesses come together, creating an environment where innovation thrives.
This partnership goes beyond physical spaces. It's about the exchange of knowledge, mentorship, and the cultivation of an atmosphere where ideas materialise and breakthroughs become the norm.
Embracing the future together
At our current size, Future Space is consistently at capacity. Now we look ahead to our expansion in 2024, we're ready and excited to open our doors to budding entrepreneurs, visionary thinkers, and businesses poised for breakthroughs.
As we eagerly await the arrival of March next year and all this new chapter brings, let's raise our glasses to the trailblazers and the innovators shaping the world through science and technology. The future belongs to you, and so does our space.