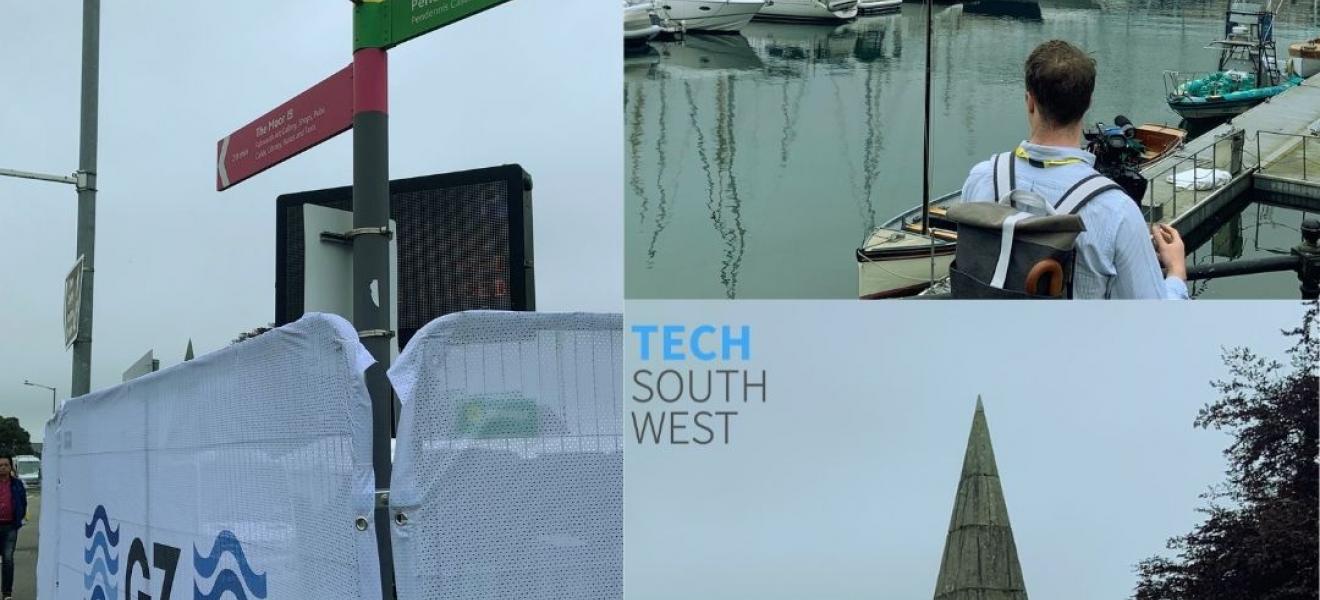 Robert Hillier: Is Cornwall's G7 just Poldark for Politicians?

As correspondents from Italy, Germany, Japan and the US lined up to file their early TV reports overlooking Falmouth harbour early Thursday morning, one name was heard over and over – yes, President Biden is all set to be the star of this G7. The aviators, light tan and love of ice-cream fit in well over here. Meanwhile, Cornwall hopes to get second billing. 
It's no surprise that the stunning Carbis Bay will host the main event, while groovy Falmouth (Cornwall's biggest town) welcomes hundreds of international journalists and their satellite vans. It's quite a backdrop to showcase the county (and country)– but the hundreds of shuttle buses laid on to transport local and international media between venues won't (I assume) be stopping off at Redruth, Camborne, Pool or other areas where deprivation is some of the worst in Europe. 
The government is keen to let Cornwall know it's loved and where better to demonstrate our ability and ambition to trade with the world than where the Royal Mail dispatched its Falmouth Packet ships around the globe from 1688? But the announcements so far - and the photo opportunities that accompany them - fall short of understanding the depth of the transformation that's required.
We've seen the Prime Minister hoiking solar panels (first commercially produced in 1881), announcing £150,000 (!?!) funding for "Kernosat" (satellites were first launched in 1957) and we will almost certainly see him strolling along the north Cornwall coast (established 400 million years ago). On top of this is the paltry £1 million of innovation funding for Cornwall businesses to help develop technology.
We spend 1.8% of our GDP on R & D; by the way – Germany spends 3.2%, the US 3.1% and South Korea 4.6%. It's not cutting edge enough for me and almost certainly not enough for global investors asking what Britain can offer, what makes us different - where are we innovating? 
Travelling to Falmouth this morning the G7 would have passed me by, had it not been my intended destination. No signs, no flags ("bunting" at Truro station courtesy of someone at GWR with a printer at home); no energy. But, it mustn't pass the people and businesses of Cornwall by too. 
The latest video from the Cornwall and Isles of Scilly LEP promotes the county's green and industrial revolution, its tech metals, its big data and innovation and implores "join us". It ends with the logo of the EU Regional Development Agency. This may be wistfulness (or it could be ongoing fear of the EU's hyper-aggressive "claw-back" procurement regulations; I realise that too) but there remains a sense that the government hasn't yet grasped what Cornwall's future might be. Let's hope the international community get a proper taste in the next few days.
Robert Hillier is a journalist and communications consultant who co-presents the Tribe Tech podcast. During more than 20 years in journalism, he has worked for the BBC, CNN, Sky News as well as various areas of government in the UK and abroad.