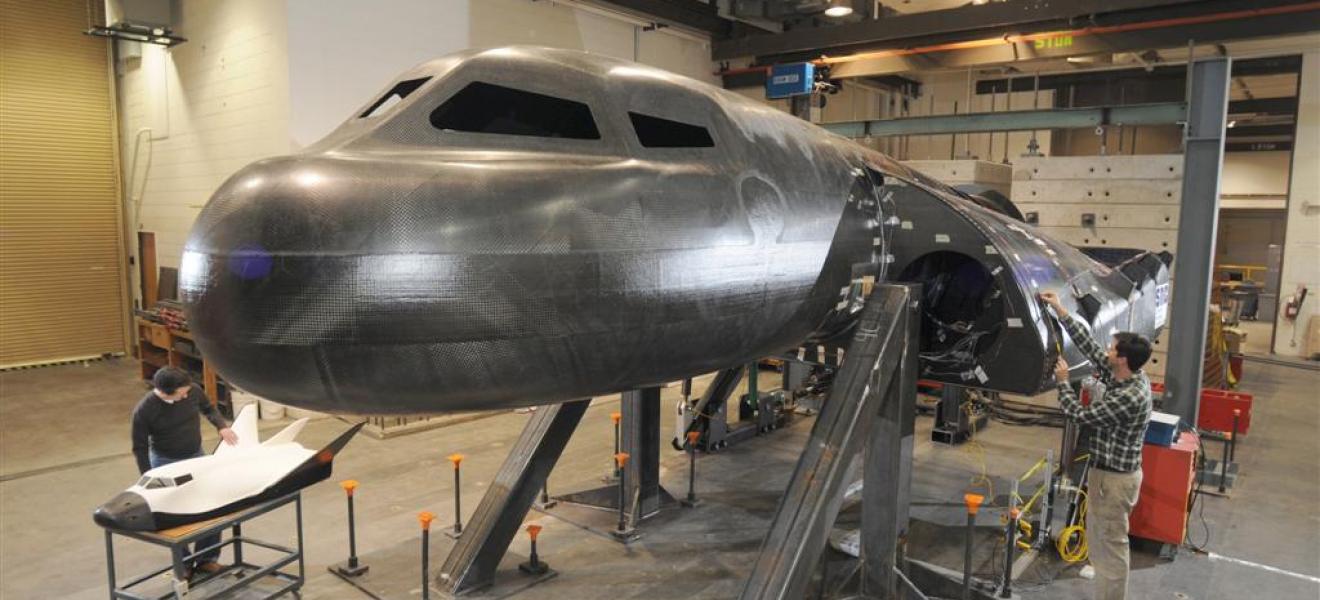 Spaceport Cornwall signs agreement with America's Sierra Space
Spaceport Cornwall has signed a memorandum of understanding with an American company to explore galactic opportunities.
The agreement with Sierra Nevada Corporation, which operates the spaceplane Dream Chaser through its Sierra Space subsidiary, raises the possibility of "potentially naming Spaceport Cornwall as an approved orbital return location" for the Dream Chaser.
Sierra Space has been operating for more than 30 years and supported more than 500 missions. Spaceport Cornwall, based near Newquay, is working towards launching its first satellites to space in 2022. The space industry has been identified by SWTD as one of five key sectors for the South West to exhibit during the G7.
"We are delighted to welcome representatives from Sierra Space to Cornwall during the G7 Summit, and to announce the signing of the MOU," said Melissa Thorpe, Head of Spaceport Cornwall. "Spaceport Cornwall is a multi-user spaceport and it's a great achievement to add an additional launch partner to our consortium a year ahead of first launch from the site in 2022. Satellite technology offers so much hope in combating many of the environmental challenges being discussed here this week, and we are proud to be able to showcase the part Cornwall, and the UK is playing."
"In the backdrop of the G7 Summit, Sierra Space is pleased to announce the ongoing progress we are making with Spaceport Cornwall as a viable site for Dream Chaser," said Fatih Ozmen, CEO and owner of SNC. "Sierra Space understands and embraces the historical significance this milestone represents for Cornwall, a great partner, and the broader UK space industry. We share with Spaceport Cornwall a vision to increase and democratize space sector participation by lowering the cost of access to space and communicating the vital role satellites can play in combating some of the global climate challenges world leaders are currently discussing at G7."