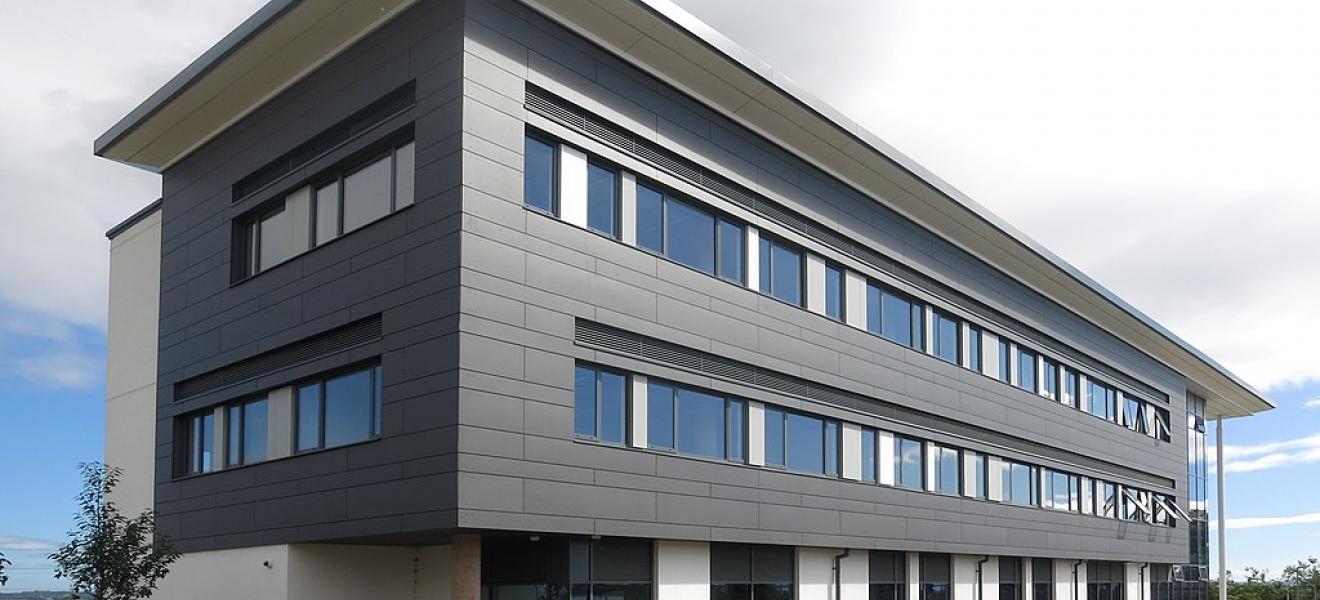 Exeter Science Park 'top-out' new Grow-Out Space that is to create 100 new STEMM jobs
Exeter Science Park's Grow-Out Space came to a landmark moment when the final beam of the building's physical structure was put in place.
The 3-storey, £5 million building, which began development in August 2020, is net-zero carbon for operational energy and is due to house tenants at the end of the year, with 100 STEMM jobs being created as a result. The new area will be used predominantly to provide an area for burgeoning businesses looking to transition from Exeter Science Park's Incubation Space.
Dr. Sally Basker, CEO of Exeter Science Park, spoke of the importance of the newest addition to the Park's evolution: "This development marks the next important phase of growth for the Park and provides firms with new space to grow and thrive."
Funding for the Grow-Out Space was obtained late last summer from the Government's £900 million 'Getting Building Fund', which was announced as part of a nationwide scheme to tackle economic deterioration in areas acutely effected by the COVID-19 pandemic. The Grow-Out Space's building contract was secured by Morgan Sindall in October 2020 by means of the Southern Construction Framework, with three-quarters of the workforce taking part in the construction being from the Greater Exeter area.
Minister for Regional Growth and Local Government, Luke Hall MP, said "by creating up to 100 new jobs and helping to attract further investment, this project will support the long-term prosperity of Devon and bring many opportunities to the community."