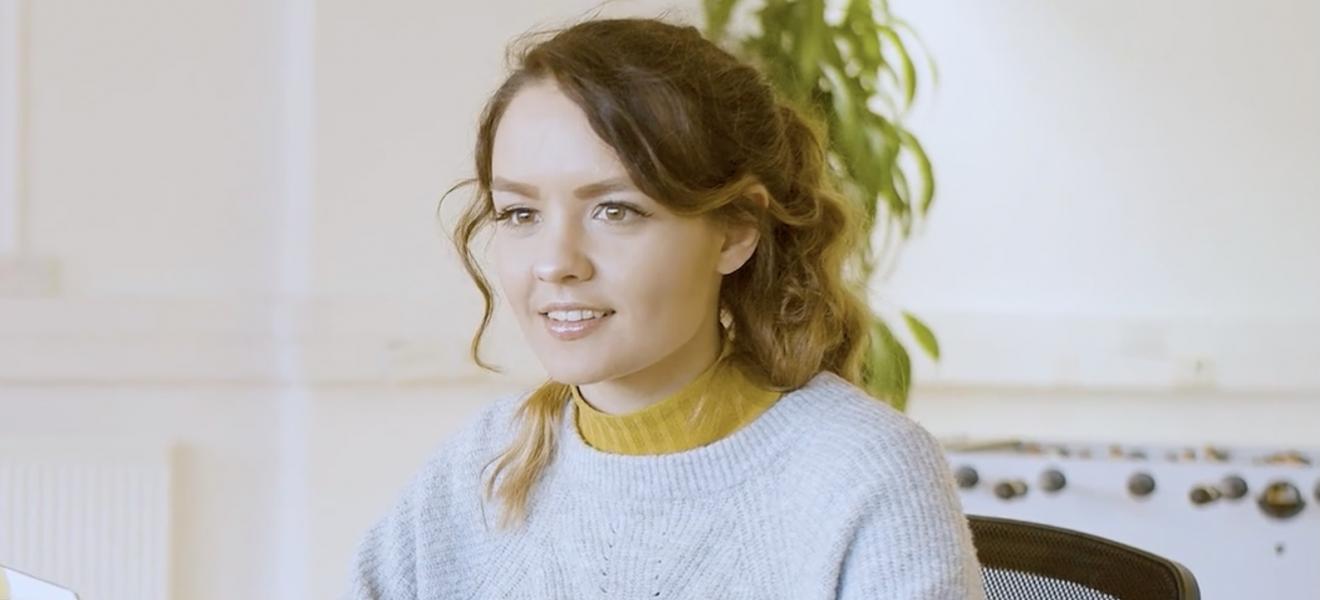 Insider tips: How Stratiphy smashed its crowdfunding target by 220%
Nikki Hawkes, co-founder of investment app Stratiphy, discusses the recently-closed crowdfunding campaign that saw her company raise more than £440,000 from 700 investors in 53 countries.
Stratiphy, which came through the South West's SETsquared accelerator programme, lets users build trading strategies according to their risk appetite and sustainability criteria.
Why crowdfund?
There are obviously lots of different routes available for funding a new start-up, all with different risks, rewards, and strategic advantages. One of the big reasons we chose to crowdfund was that we wanted to grow an army of ambassadors who are retail investors themselves—who better to target as shareholders than our core demographic? 
In getting them invested in the company—in both the fiscal and emotional sense—was a big part of our strategy so we could continue to grow the company with them in mind.
Smashing our targets
We reached full funding just two hours after launching the campaign and eventually beat our target by 220%. That looks like the definition of an "overnight success", but like all overnight successes, a lot of planning and expertise went into it. Here are some key lessons from the process:
Investor relations work to ensure that our experience as founders would be enough to prepare us for the rigours of running a start-up
Preparing for the FCA approvals process—our advisors Kathy Griffin at Monzo and David Henderson at Hargreaves Lansdown have been extremely helpful here
Answering many, many questions from prospective investors
Engaging Hannah Forbes from The Funding Crowd
Revising our business model to ensure it was watertight
Asking a lot of our personal support networks
Endless cups of tea
Much of the planning phase for this launch came during lockdown, so we did it remotely—with all of the other stresses that entails. Huge thanks have to go to Dan, our superb leader, for being the engine of the company and a great motivator.
Managing the campaign
As often happens with start-ups, we were running this campaign while also juggling a million other things, including quite a lot of internal recruitment to grow our development team. The sheer number of investors to manage was a big challenge as well. 
Again, Hannah Forbes was invaluable here (it turns out a doctorate in crowd funding is a very worthwhile endeavour!) as she was by our side helping us plan and execute the whole campaign, making sure we stayed proactive with case studies to prepare for any scenario, calculating and adjusting our timings throughout the campaign and giving us lots of encouragement.
What's next for Stratiphy?
One of the most challenging parts of doing a crowd raise is in communicating to people the possibilities of what can happen if we achieve our goals, and justifying the gap between what exists now and what exists in our business plan, projection spreadsheets and internal vision (thanks to everyone who asked questions: it gave us ideas and fuel for the future and made us even more confident in the plan). 
But we're so thrilled with how many people have been able to see into the future with us. All that support means that we can move faster with FCA approval,  and grow our senior leadership team. We've got some stellar talent in the wings to help develop our product, and these extra funds mean we can get them onboard that much quicker.
We can't wait for the full version of the product to be live so that people can benefit from its full potential. Personalised, sustainable investing is the future and we're here to make it easier, and more accessible.
Investment app Stratiphy launches crowdfunding campaign
This post was adapted, with permission, from a blog on Stratiphy's website. You can read the original post here