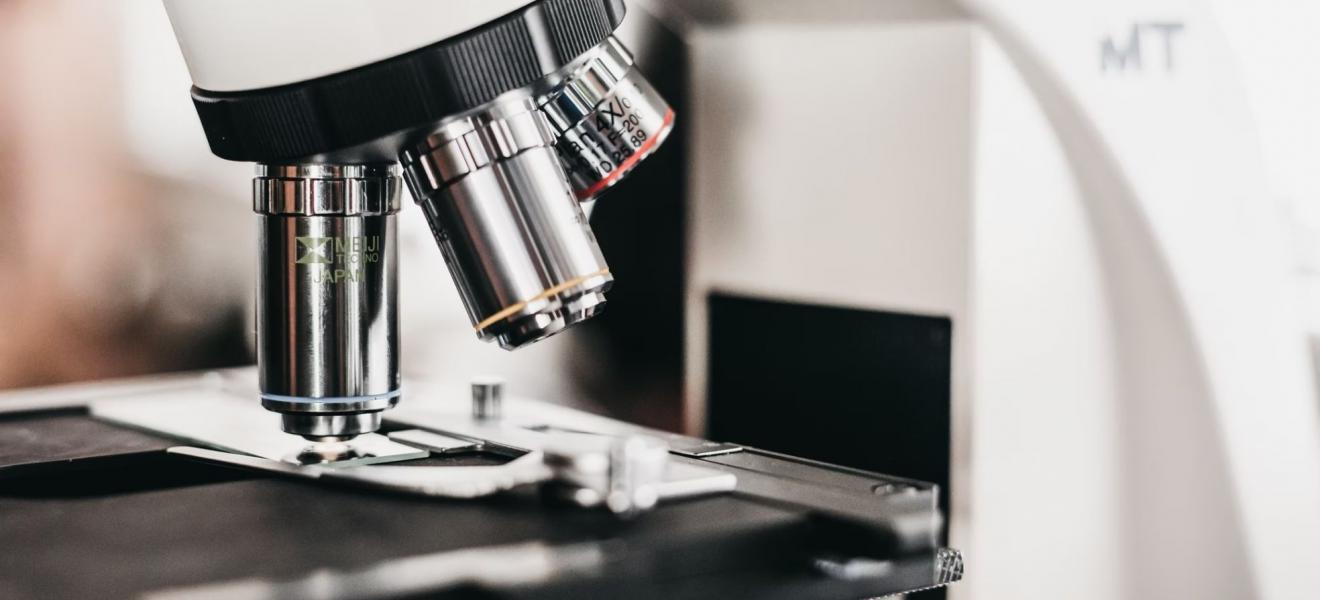 Innovative health tech goes under the microscope at hybrid event
On Wednesday October 20 SETsquared Exeter are hosting an event to explore routes to growth in digital healthcare and facilitate networking across the sector.
The gathering, held face-to-face in Exeter with the option to participate online, will explore current influences on the health tech sector, potential sources of funding and the things that entrepreneurs, founders and innovators in the field need to know right now. 
The meet-up takes place as part of the Discovery Room series, an ongoing series of fully funded events through the ERDF University of Exeter Enterprise Zone, bringing together SMEs, sector experts, researchers and entrepreneurs to learn about effective business applications of new technologies and innovations. 
The half-day event will feature live speakers, including a sector founder. Delegates will have the chance to learn about national and regional developments in the health tech sector, understand how R&D collaborations can provide solutions and opportunities, find out about co-production requirements, discover funding connections and opportunities and connect with peers working in the secor.
The event is aimed at those who are interested in learning more about emerging digital technologies and developments across the UK and within the South West.
The speaker lineup includes Caroline Cake, Chief Executive Officer of Health Data Research UK (HDR UK) and Jonathan Sterne, Professor of Medical Statistics and Epidemiology in the University of Bristol's Department of Population Health Sciences, Director of the HDR UK Better Care Partnership South West and Deputy Director of the NIHR Bristol Biomedical Research Centre (BRC), within which he leads cross-cutting work on informatics.
About the speakers
Caroline Cake
Caroline Cake works with HDR UK, the national institute for health data science, to provide strategic direction and leadership for the organisation's delivery programmes. 
Caroline is committed to supporting the HDR UK community in making the UK the most impactful place to do health data science. She sees HDR UK's inclusive, team-oriented culture, built on the values of transparency, optimism, respect, courage and humility, as being at the heart of how we build HDR UK as one of the world's leading health data science institutes.
Caroline joined HDR UK in 2018 as Chief Operating Officer, where she oversaw the development of the Health Data Research Hubs, the Alliance, the Gateway and the Better Care Programme. With more than 20 years of experience working in commercial organisations, Caroline joined HDR UK from 2020 Delivery.
At 2020 Delivery she was a director advising health organisations, universities and central government departments on strategy, transformation, capability building, and delivery planning. Prior to joining 2020 Delivery, Caroline worked at McKinsey & Company and at ICI as a Chartered Engineer. Caroline holds an MBA from Harvard Business School and an MEng from the University of Cambridge.
Professor Jonathan Sterne
Professor Jonathan Sterne has a longstanding interest in using health care data to understand patients' prognosis and the effects of interventions.
Jonathan leads a large-scale collaboration of HIV cohort studies that led to advances in our understanding of prognosis of HIV positive people in the era of effective antiretroviral therapy. He co-led development of tools to assess risk of bias in randomized trials and non-randomized studies that are used in systematic reviews worldwide.
Click here to find out more and book.