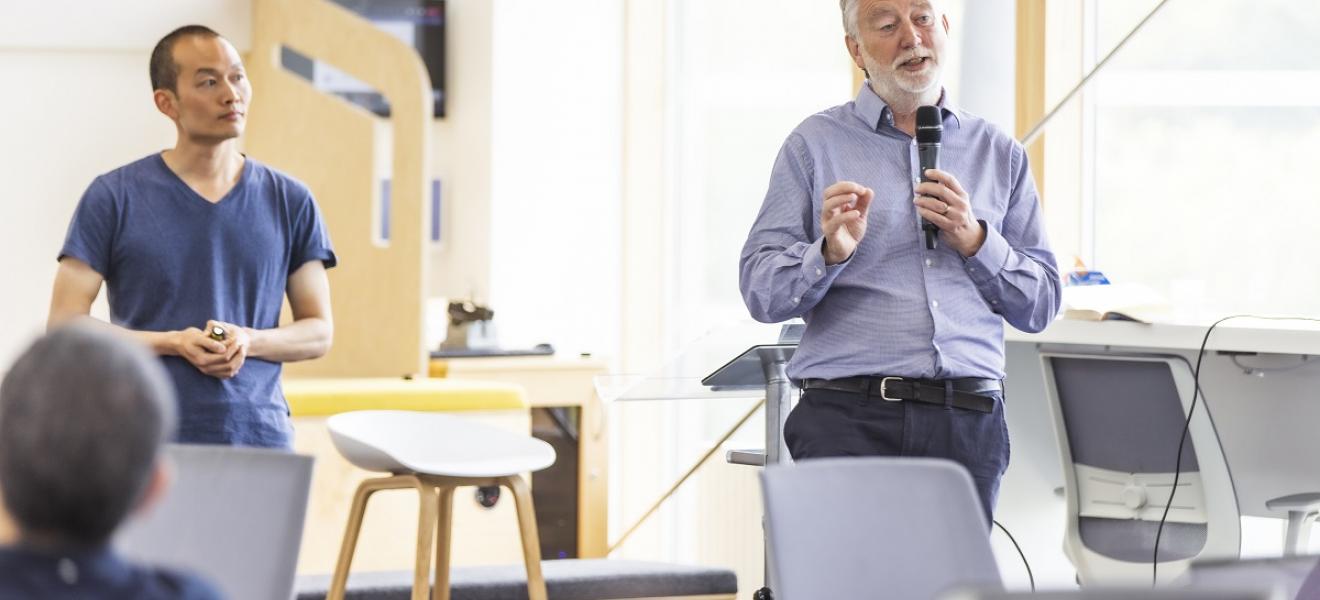 Falmouth startup MeatFreed picked as finalist in Pitchfest competition
A startup from Falmouth University's Launchpad that aims to build a community of young consumers who choose meat-free diets is one of ten successful finalists at the SW Innovation Expo's Pitchfest competition. 
MeatFreed is a digital platform for hyper-local audiences who are passionate about plant-based eating. Founded by Patrick Huang and Mike Morris, the start-up will present their ideas to an audience of investors, business leaders and other entrepreneurs at the competition on Thursday October 14th. 
Patrick said: "We're delighted to be shortlisted for Pitchfest. MeatFreed is a very early-stage start-up, so our selection is a great endorsement. We are excited to share our story to accelerate the adoption of the rapidly growing meat alternative or plant-based meat market by building a community of Gen Z, the most valuable demographic for brands including meat alternative brands. 
"We would also not have achieved our traction and so quickly without our two key strategic partners, Launchpad and Falmouth University. Both Mike and I were amazed by the opportunities and the level of support offered by our partners and the overall Cornish community. 
Mike added: "Although we started only this summer, we are excited to share our traction and our plan for the next 12 months. In only a few weeks, we have gained more than 400 members who receive incentives to choose plant-based from our 30 partner restaurants and 60 plant-based brands. By participating in Pitchfest, we aim to increase our exposure as we start connecting with strategic partners and funders to achieve our ambitious expansion across the UK in the next two years."
The SW Innovation Expo, which takes place on Thursday 14 October at Sandy Park in Exeter, brings together innovators, entrepreneurs, businesses, academics and investors to explore cutting-edge technology developed in Devon, Cornwall, The Isles of Scilly and Somerset.