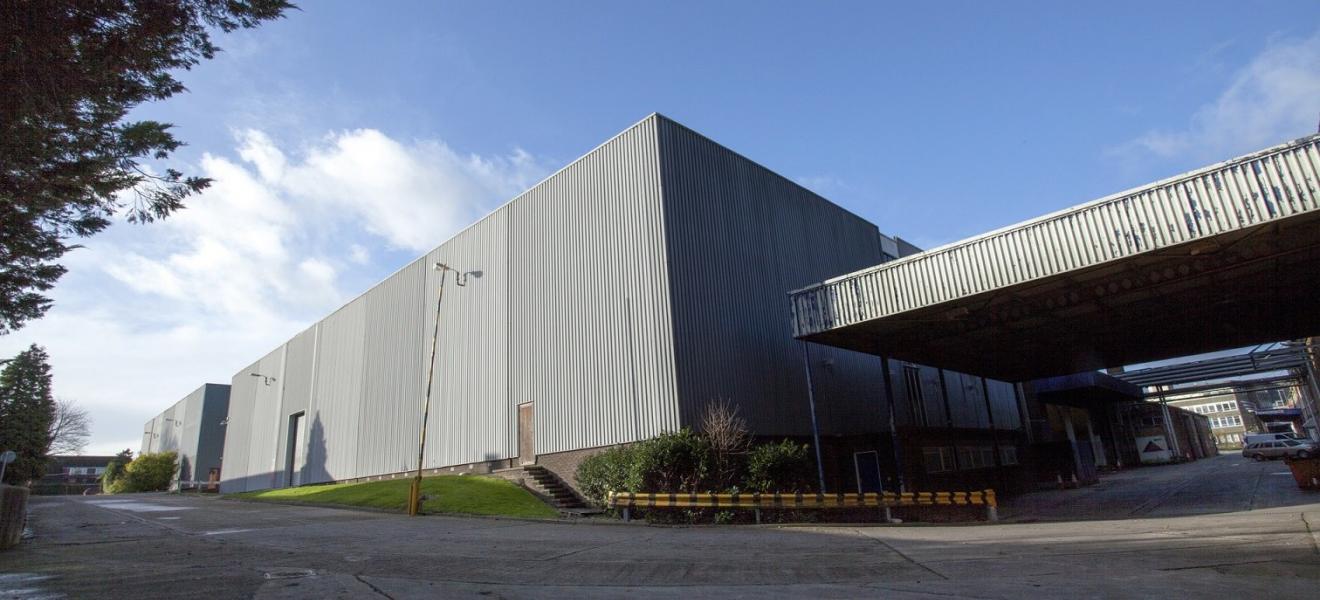 Bath, Bristol, The Bottle Yard & Beyond: Neill Campbell, Director of CAMERA
SWTD reporter Jack Wride spoke with Neill Campbell, Director of CAMERA, a motion capture research facility established at the University of Bath, about the far-reaching effects of advanced motion capture technology.
First off, what exactly is CAMERA?
The Centre for the Analysis of Motion, Entertainment Research and Applications (CAMERA), a research centre based at the University of Bath, performs multi-disciplinary research in Intelligent Visual and Interactive Technology. Work at CAMERA is underpinned by academic and partner expertise in Computer Vision, Graphics, Human Computer Interaction (HCI) and AI. This is complemented by additional expertise – health, rehabilitation, biomechanics, sport performance and psychology – which allows us to maximise impact in wider areas which would otherwise not be possible. We work with industry partners to generate impact and translate our research and technology.
What made you choose Bristol/The Bottle Yard as the site for your second research facility?
Bristol and Bath are world renowned for their innovations in technology, original research and creativity in film and television production. The Bottle Yard Studios is the largest dedicated film and TV studio facility in the West of England, with eight stages including a large green screen studio. This specialist facility provides CAMERA with a 660 square metre capacity to house our state-of-the-art motion capture Innovation Studio. It gives us the means to make the research and expertise in novel applications of motion capture technology available to digital creative and healthcare SMEs in the West of England region, via participatory workshops and studio time.  At the Bottle Yard, SMEs and sole traders can learn more and get hands-on experience in movement capture and applications; character animation; digital production technology; and DIY approaches to low-cost delivery.
What is your role within CAMERA?
I am Director of CAMERA and work in the Department of Computer Science at the University of Bath as a Reader in Computer Vision, Graphics and Machine Learning. I am very fortunate to lead a portfolio of grants with an amazing team of researchers and collaborators across the University, supporting them in the development of new technologies and scientific understanding. We target a range of applications across the creative and immersive industries as well as human performance and rehabilitation. I also perform my own research in the development of intelligent tools for the creative industries and hold a Royal Society Industry Fellowship to work with the Foundry, a preeminent supplier of software for film post-production.
Where does funding for CAMERA come from?
Support for CAMERA comes from EPSRC's Next Stage Digital Economy Centre Programme as well as from partners across the creative industries, sport, healthcare and engineering. In addition, European Structural and Investment Funds (ESIF), supports CAMERA to provide funded business support, training and product development expertise for the region's digital creative and digital healthcare SMEs. CAMERA is also a key partner in the MyWorld creative hub – a £30 million investment by the UKRI Strength In Places Fund (SIPF) - which spans Bristol and Bath and is set to enhance the regions creative capabilities with one of the largest single investments in creative industries funding ever awarded in the UK. MyWorld aims to create new jobs and inward investment by building on regional strengths in creative media production, technology and research. It will provide 1,000 square metres of new collaborative research and development facilities, improve skills and exploit digital formats to create new experiences in fiction, documentary, games and live performance. It will enable the region's creative sector and technology organisations to collaborate on a local and potentially global scale.
What are some of the goals for CAMERA in the future?
Our initial emphasis was on motion capture. Now, in line with industry needs, we're widening our scope to reflect changes in the way audiences interact with entertainment experiences. Take the explosion in demand for cinematic-quality, rapid-turnround visual effects for TV and games. Machine Learning and Artificial Intelligence have a transformational role to play and we're working hard to make it happen. 'Rotoscoping' is a great example. It's a much-used, long-established process where artists create animated sequences by painstakingly tracing over live-action footage, frame by frame. Automated ML tools offer huge labour-saving potential, without stifling creativity. Recognising how artists work and learning what looks best, they could do the drudge work but incorporate interfaces where artists still specify the desired end-result – significantly speeding up the process and cutting costs too.
Why is CAMERA such an asset to the South West?
CAMERA makes access to our capabilities easy and affordable, which has turned it into an effective catalyst for growth. Its open-access philosophy has been invaluable to the burgeoning creative sector in the region, helping to secure the South-West's reputation as a pioneer in using technology to deliver new entertainment experiences and other creative deliverables.