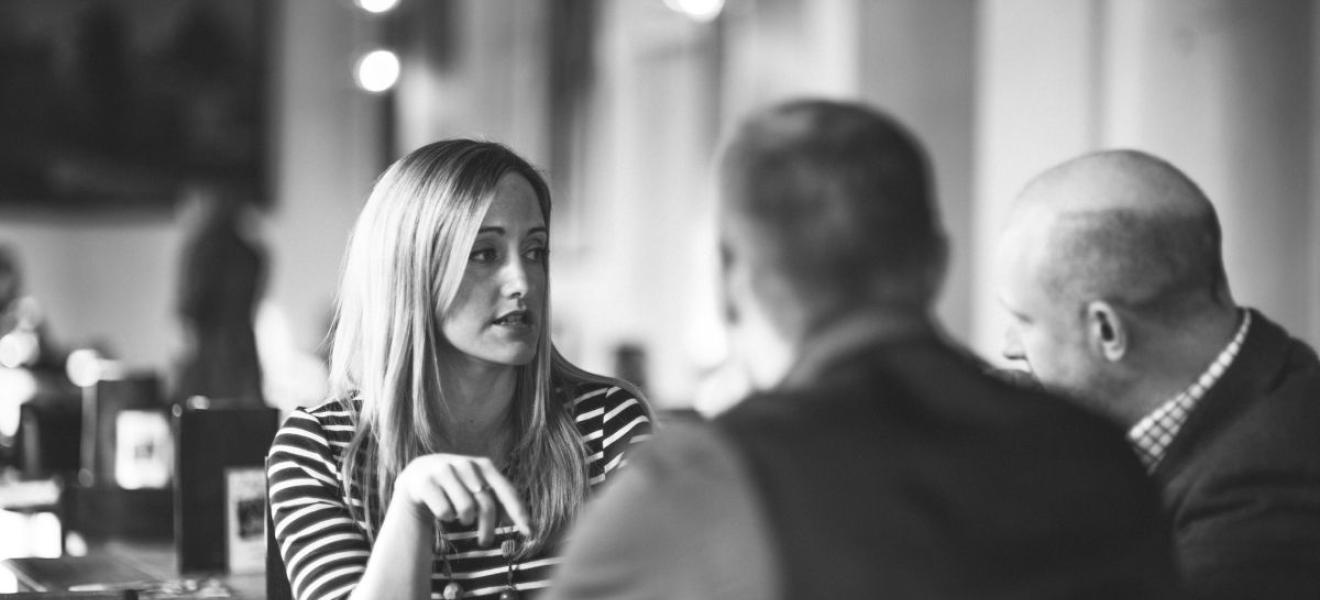 Caroline Orr, Astley Media: How can South West tech brands plug into regional opportunities?
Caroline Orr, Marketing Director at Astley Media, shares her insight on the SW Tech Analysis Report and how tech brands in the region can plug into regional opportunities.
The South West Tech Analysis Report reveals the opportunities and challenges facing the region's tech sector.
Often, they are two sides of the same coin.
Take geography, for example. Are we a region on the peripheries, away from the main action, destined to be always on the edge of things?
Or are we an outward-facing sector, at the cutting edge of the UK, building networks and fostering relationships across the Atlantic, the channel and the Severn Estuary? 
What opportunities and challenges do tech companies in the South West face compared to those in other regions?
How can organisations leverage their unique position in the South West of England to bolster their brand identity?
That's what this blog will explore.
Geography
The South West is a richly diverse region, the largest in the UK and possibly the one with the most unique geography. For these reasons and others, connectivity across the peninsula can be a challenge.
A drive from Penzance to Cheltenham, two hubs at either end of the region, takes around 4 hours - the same as Manchester to Greenwich on a good day.
Getting tech leaders from across the region in the same room can therefore be difficult, though the post-pandemic rise in remote working has worked in our region's favour by levelling the playing field.
Another key characteristic of the South West is its mix of urban and rural landscapes. Great things are happening in the cities - Exeter, Bristol, Plymouth, Cheltenham, Falmouth - but the countryside is full of innovation too.
Filmily builds digital fan engagement platforms for the likes of the Dallas Cowboys, the US Tennis Open and Harlequins RFC from their base on the shores of the River Dart, while two of the region's most exciting software companies - Headforwards and Bluefruit - work from the west of Cornwall.
Showcasing innovative brands like these, working across a rich and varied ecosystem, is crucial if we are to push back against the narrative of the South West being all about beaches and picnics.
Having said that, sandy sandwiches and the fantastic quality of life in the region must play a key role in addressing one of the greatest challenges facing the sector: talent.
Attracting and retaining talent
The SW Tech Analysis Report reveals that the South West is punching well above its weight when it comes to developing talent.
Of the 170,000 university students in the region, 19,000 are studying tech or engineering courses. That's 57% higher than the national average as a proportion of all students.
Retaining this talent in the South West, and not losing graduates to companies in London and the South East, remains a key challenge for the region.
Promoting the South West's unique opportunities for work-life balance must be central to addressing the challenges raised in the report. There are many examples of companies leading the way.
Bristol-based software company Ghyston has peer-elected morale officers, and a dedicated morale budget, to facilitate inclusive social events including barbecues, fitness sessions and days outdoors. They promote flexible working around childcare needs and, in response to one of their staff expecting triplets, introduced a paid paternity leave policy for multiples.
Singer Instruments, a biotech company with global clients based on the Somerset coastline, operates a "Surf's-Up Policy" that includes flexible working times and a zero-notice time off policy for staff to take advantage of good weather and surfing opportunities. 
You don't get that in Hackney.
Companies like these are role models for the whole sector to take advantage of the region's work-life balance opportunities, and improve its ability to attract and retain great tech talent. 
With the sector forecast to grow to almost £20bn GVA a year by 2026, creating 125,000 new job roles in that 5 year timeframe, companies will find themselves competing more and more for the best tech talent and initiatives like those above will become more crucial.
Salaries must also, of course, be part of the conversation.
According to research conducted by Tech South West, two thirds of tech companies in the region increased their salaries in 2021 in response to recruitment challenges, half of which increased pay by 10% or more on average. The average salary increase in the sector between 2020 and 2021, the tech Analysis Report reveals, was 4.5%.
Greater pay equity across the regions can only be a good thing. But all brands must be leveraging the region's unique quality of life, and embracing progressive policies such as flexible working and childcare arrangements, to attract and retain talent from both inside and outside the region.
Open-minded recruitment
Conversations around tech talent inevitably gravitate towards colleges and universities, but tech organisations shouldn't overlook the importance of 'grey' talent. Providing flexible working arrangements such as job-sharing opportunities and hybrid working will help to attract experienced people who are looking to balance mid to senior level roles with the commitments of raising a family. The choice between career and family isn't a zero sum game anymore.
And we mustn't forget those looking to, or who have the ability to, reskill.
The tech industry is telling us that it isn't only future generations that they are keen to attract, but those with life experience and transferable skills in areas including management and analytics too.
Tech brands should engage proactively with initiatives such as the Train4Tomorrow programme, which provides free digital and technical skills training to adults looking to switch careers, to help develop pathways into tech careers for people from a variety of backgrounds.
Multitude of specialisms
From our conversations with tech companies and the findings in the Tech Analysis Report, it is clear that the South West tech ecosystem has a diverse and wide-ranging bag of specialisms.
From Aerospace and Gaming in Cornwall to HealthTech and Marine Science in Plymouth, Robotics, AI and FinTech in Bristol, Cyber in Cheltenham, Environmental Science in Exeter and Photonics in Torbay - the region is full of vibrant tech clusters making the South West a global player in a wide range of tech fields.
This 'variety pack' approach, though great for economic resilience and diverse career opportunities, makes it more difficult to build a unified voice for the sector on the national and global stage. 
However, as the report makes clear, leveraging a "strength in depth" approach will be effective in attracting more, and a broader range of, funding and talent. 
One unifying thread throughout the region's tech ecosystem is 'Tech For Good'.
The strength of so-called Blue and Green Tech in the region, which includes marine science and sustainability initiatives, makes the South West a national leader in the global fight against climate breakdown and ecological collapse.
The Met Office spearheads an environmental science focus in Exeter, while ARC Marine, based in Brixham, builds artificial reef systems around the world to rehabilitate marine habitats. Bristol-based Matter pioneers plastic capture technology, while Spaceport Cornwall is building "the world's most sustainable spaceport" in Newquay by bringing together the expertise of Goonhilly Earth Station, Virgin Orbit, the UK Space Agency and others.
Tech brands should tap into this current of positive innovation, and work with other tech companies to promote a unified "Tech For Good" identity for the region.
Tech hubs are the glue that binds this network together, and climate-conscious innovation at sites like Plymouth Science Park, Exeter Science Park, Falmouth Launchpad, Future Leap, and universities across the region, provides a tangible platform from which to build a compelling narrative for the region.
L'union fait la force
As we at Astley Media continue to work with Tech South West and other partners to develop and support the sector, collaboration is at the heart of what we do.
The sector can reach its full potential only by pooling resources, showcasing role models, sharing best practices, developing new relationships and deepening existing ones.
We must celebrate diversity in the sector, and strive to do better.
Initiatives like Software Cornwall's Agile on the Beach, the Bristol Tech Festival, the Tech South West Awards and Esports Festivals all play a crucial role in bringing diverse voices together and injecting energy and collaborative spirit into the sector.
Meetups such as those organised by Digital Plymouth and TechExeter, the Peer Group approach championed by Silicon South, Tech Hub TouchDown events organised by Tech South West - these are key to enhancing relationships across the region.
Innovative tech brands must be always on the lookout for opportunities to plug into and push forward a unified narrative. 
We are part of a resilient sector, one at the forefront of positive change, and economically the most potent in the region. Let's keep doing good things together. 
Astley Media will be there at the heart of it. Will you join us?
Download your copy of the SW Tech Analysis Report at techsouthwest.co.uk/regional-report-2022