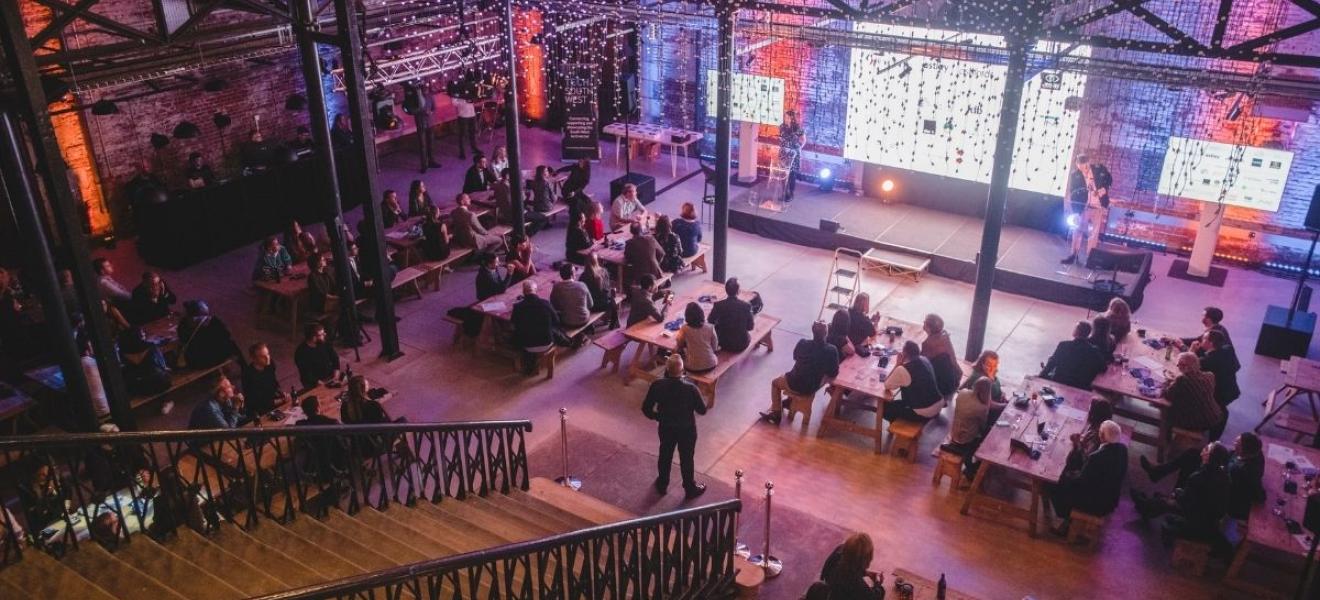 Bishop Fleming shows support for tech sector as Headline Partner of the Tech South West Awards
Bishop Fleming is a leading UK accountancy firm that has supported the Tech South West Awards since their inception in 2019. This year it is the official Headline Partner of the awards.
Headed by Partner Pippa Clarke, the firm's dedicated Technology, Innovation and Growth sector team supports hundreds of clients across the sector, offering practical and timely tax, accountancy and business advice. The firm's own growth over the past decade allows the tech sector team to understand the needs of the sector and to advise clients on their growth, locally, nationally and even internationally.
With thousands of tech businesses in the South West, supporting the Tech South West Awards is a clear fit for the tech sector team at Bishop Fleming in giving back to the communities the firm serves, aligning with the firms ambitions and values to 'think client' and 'do the right thing'. The firm understands that the tech sector is fast-paced and innovative, with much to celebrate and a real desire to make connections.
There is huge innovation and acceleration across the region, with a variety of tech specialisms such as marine tech, agritech and healthtech. There are also internationally recognised hubs and centres of excellence. Businesses learn from each other across those specialisms and see rapid development as a result.
Whilst each business is unique, there are common issues faced by all. At different phases of the life cycle these common issues may include funding, structuring, shareholder relationships, access to and management of talent. There will also be the challenges that come with fast growth, rapid scale, and early opportunities across the world.
When facing these issues, tech businesses need strong relationships, honest conversations, and access to specialist expertise when needed. A global reach is critical as tech firms need an international perspective.
Critical support may range from Research and Development Tax Credits to management accounts, tax advice restructuring and refinancing. Access to business angels and other funders looking to invest in the region's businesses help many tech companies to achieve their full potential.
To celebrate the success of businesses within the tech sector at the Tech South West awards seems only fitting for Bishop Fleming as a responsible business. All involved in the tech sector team look forward to the awards night as an opportunity to recognise talent, creativity, business success and much more, and wish all those who have entered the awards the best of luck.