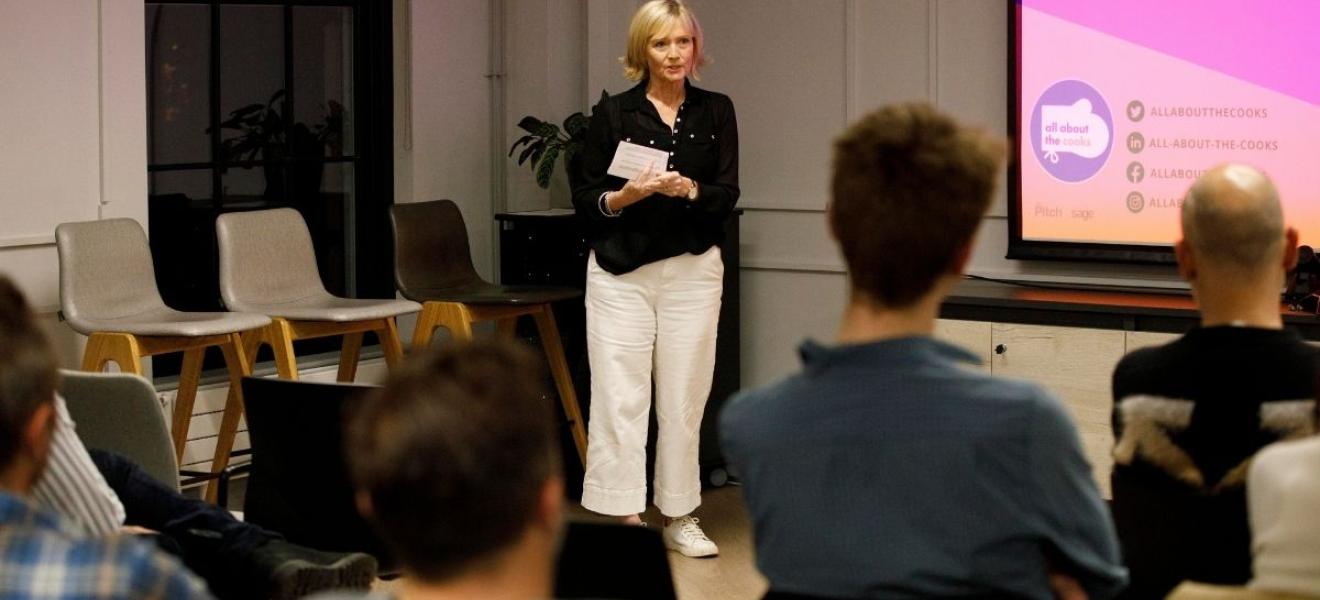 Investment competition launched for Bristol startups
Bristol startups are being invited to enter a competition to practice their pitching skills, get connected with investors across the UK and win prizes worth more than £10k, plus a mentoring package.
The Pitch is an annual competition for startups in the UK, launched in Bristol in 2008 and with regional finals in Bristol, Birmingham, Manchester, Edinburgh, and London.
Businesses that enter get access to exclusive advice and support to build their business from competition friends and partners including Sage, crowdfunding platform Crowdcube, Fiverr, Haines Watts, Agora Talent, and AVAMAE.
Bristol startups All About The Cooks, Moove, Amplify.link and YesRef have all been regional finalists in the competition. 
Driven by the mission to make it easy to eat 'real food made by real people', All About The Cooks has created an online marketplace for home-cooks to sell home-made food to local people. 
Since competing last year, they have launched their own crowdfunding campaign and reached their £270k target with more than 20 days left on their campaign.
Claire Ladkin, founder and CEO at All About The Cooks, said: "I learnt so much through The Pitch, and the introduction to Crowdcube has gone on to become an important part of our growth story. We've achieved Proof of Concept in Bristol and we're raising investment to enable us to scale to 6 more Cities in the next year.
"What we do is rooted in bringing people together to share food, and crowdfunding is all about communities and connectivity. It's a great fit, and it works! I'd recommend The Pitch to anyone who is running an early-stage startup in Bristol."
Chris Goodfellow, founder and CEO of Inkwell Agency who deliver The Pitch, said: "The Pitch is the perfect platform for early-stage startups to tell their story and connect to the support they need to make their business a success. As well as the competition, our team works hard behind-the-scenes to make one-to-one introductions to investors – the nine 2021 finalists have already raised £1m+ through our connections."
Regional finalists will work with a pitching coach before they take to the stage in Bristol in September. The winners go on to pitch in the overall final in London in October. 
This year there is a competition specifically for people running side hustles, and both competitions offer monetary prizes worth £5k, plus a mentoring package. 
Applications can be submitted at https://bit.ly/ThePitch2022 . Applications completed before May 31 will be provided the opportunity to win a one-to-one session with entrepreneur and investor Simon Squibb.