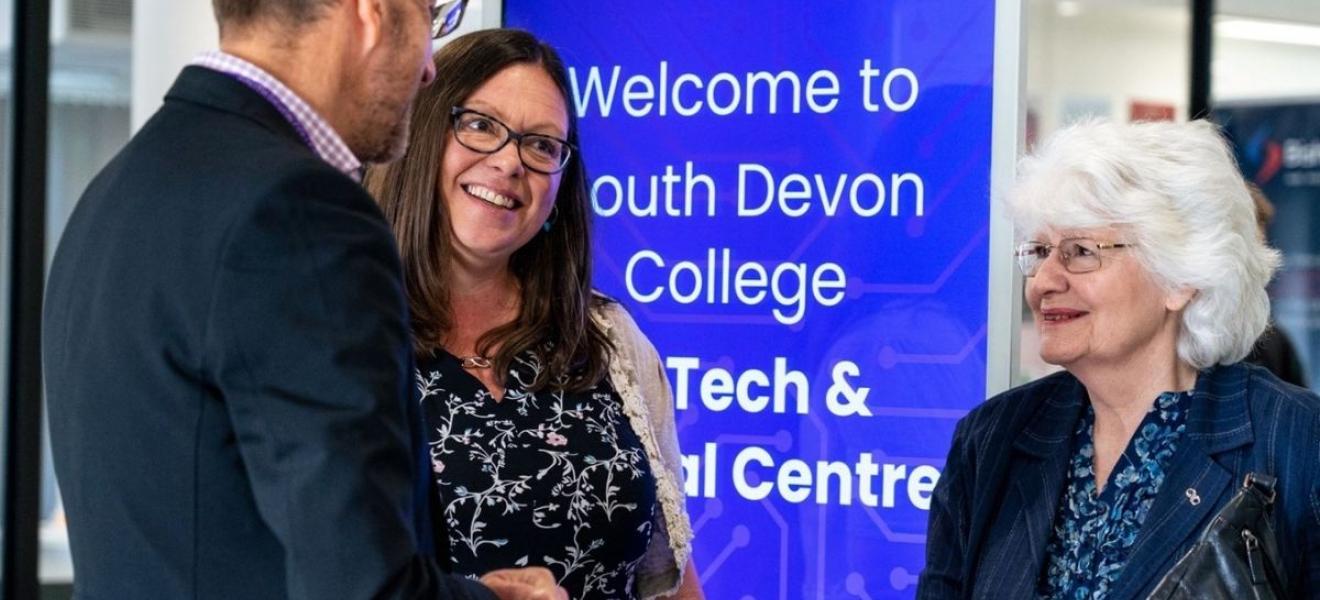 SETsquared Exeter celebrate research and innovation at "eye-opening conference" in South Devon
The SETsquared Exeter business acceleration team delivered a presentation at the inaugural Torbay Hi-Tech Cluster Research and Innovation Conference held on Thursday 5 May.
Hosted at South Devon College's Hi Tech and Digital Centre, the conference delivered a day of talks and networking. SETsquared Exeter met  members of the region's technology community and showcase some of the support available to Devon-based startups including their dedicated, purpose build accelerator based at Exeter Science Park and Technology Exploration Lab, an innovative development space with emerging technologies for entrepreneurs to innovate quickly and to their full potential.
SETsquared Exeter's Technology Manager Colin Dart took to the stage to present on the region's growing hi-tech scene. He was joined by regional support partners including the Torbay Development Agency, South Devon College, EPIC, and Conference sponsor Bishop Fleming. 
Colin Dart said: "It was a remarkably successful first occurrence of this eye-opening conference which proves that Devon's hi-tech scene is flourishing and has everything it needs to continue to do so. I would encourage any early-stage startups preparing to undertake the next phase of their technology development journey to get in contact. SETsquared Exeter would be delighted to support you."
The day included the opening of South Devon College's new Photonics training suite by Anthony Mangnall MP, and talks by Dr Shakil Awan, Dr Paul Davey, Prof Rob Hicken, and Dr Isaac Luxmoore across a range of research areas and potential applications such as Alzheimer diagnosis using Graphene and Quantum Key Generation.
The event was rounded off with the region's hi-tech businesses showcasing how they have applied innovation within the industry. Representatives of Bay Photonics, Spirent, Effect Photonics, and GandH spoke on the application of technology across space exploration, communications infrastructure, autonomous vehicle systems, Position Navigation and Time, Quantum Computing, and more.
To discover more about SETsquared Exeter, the programmes of support and facilities available, connect on LinkedIn or Twitter and visit the website.
SETsquared Exeter is able to expand the reach of its business acceleration provision as part of the University of Exeter Enterprise Zone (UEEZ) project. The project is part funded by the European Regional Development Fund (ERDF).