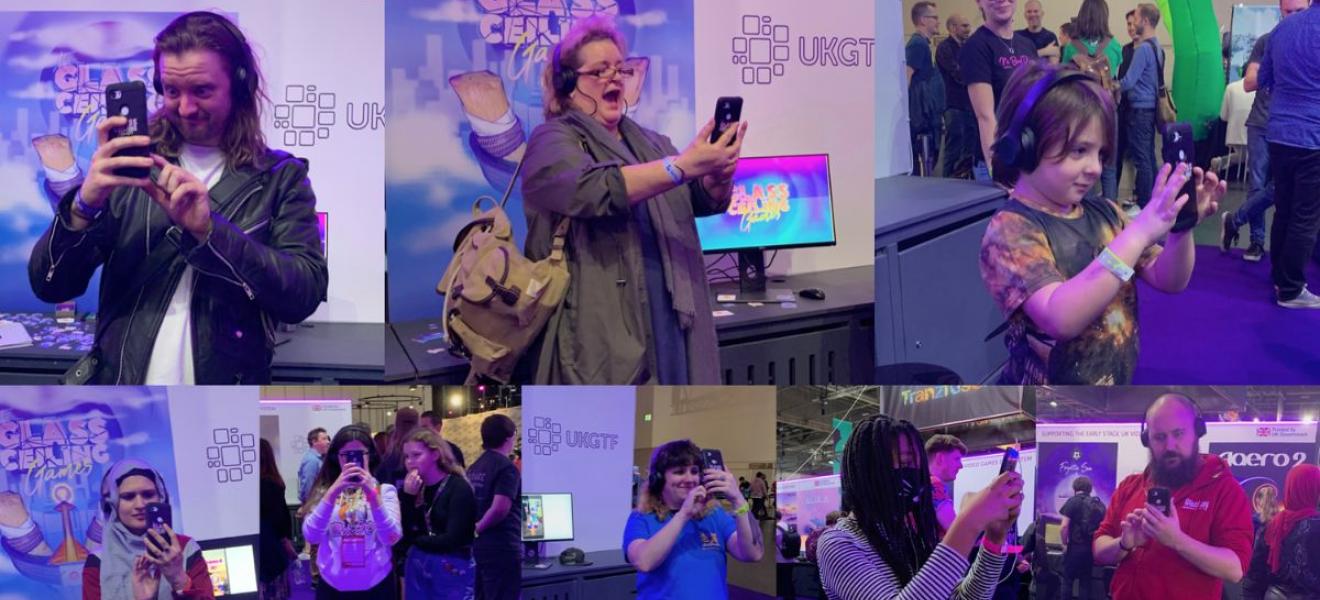 Plymouth studio launches crowdfund for "kickass" feminist punk game
Plymouth-based indie games studio Story Juice has launched a crowdfunding campaign to develop The Glass Ceiling Games, described on its Kickstarter as "a super satisfying cathartic feminist punk augmented reality game for mobile".
Supported by the UK Games Fund (UKGF) and Creative UK, the game provides an AR experience that blends the real and digital world through gameplay and allows players to "slay everyday sexism and smash the glass ceiling to a kickass electropunk soundtrack".
Story Juice is offering a variety of rewards at different levels for backers, including the game, a copy of the soundtrack, posters, game contributions, mentoring sessions, and an invite to the game's VIP launch party.
The game gives players the chance to slay everyday sexism across six levels, each featuring a new fantasy combat sport — including slingshotting catcalls and macheteing unsolicited nude photos.
Hannah Wood, Founder of Story Juice, explains in a video promoting the game: "Our mission at Story Juice is to represent the stories of women and diverse genders and support those people in the industry. Help us deliver a kickass feminist punk game and say 'game over' to sexism by backing our campaign with funds and sharing with your friends."
Visit the Kickstarter at https://www.kickstarter.com/projects/storyjuice/the-glass-ceiling-games