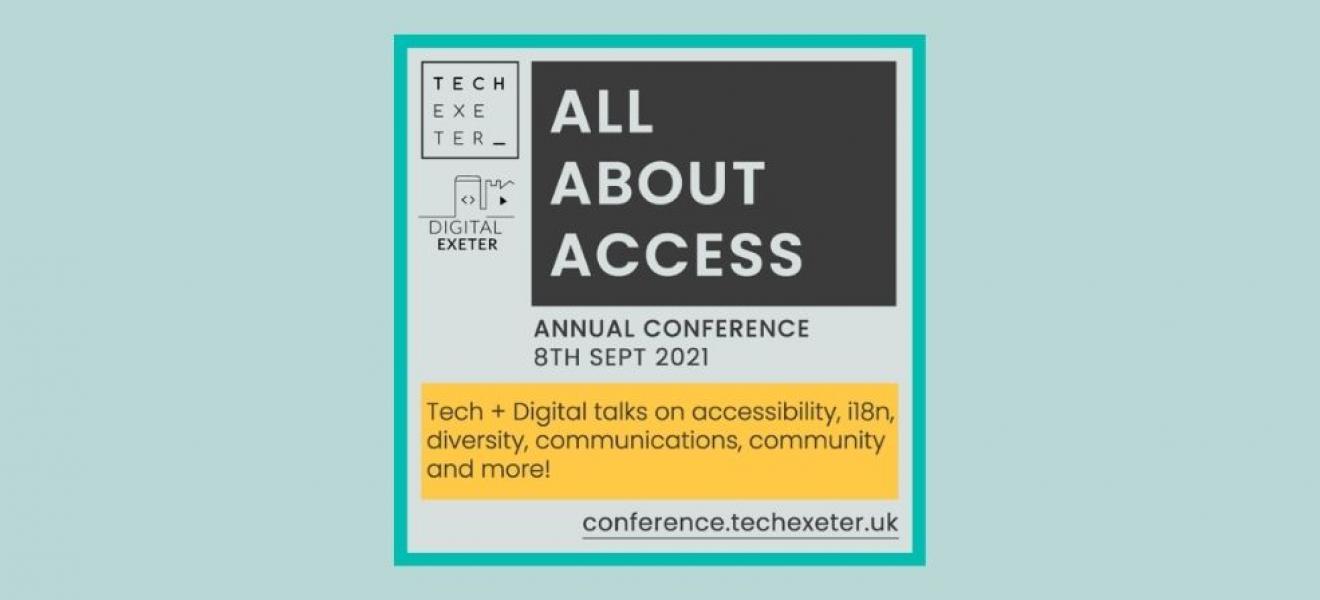 TechExeter's annual Tech+Digital Conference returns this month
TechExeter will be hosting their annual grass-roots Tech+Digital Conference on September 8th, with this year's conference being themed around 'Access'.
The virtual event will host 19 expert speakers who will be presenting across a 3 track conference stream over the course of the day, discussing a range of topics which will include accessibility, diversity and communications.
The broadcast will be presented live from TechExeter's workshop at the headquarters of Kaleider, a production studio based in Exeter. Liz Jessop, Development Lead of IT's Her Future: KPMG's Women in Technology program, will be this year's keynote speaker.
Kris Sum, one of the TechExeter community leads, says: "We've always pushed for accessibility and diversity at our events – this year's theme of Access means we can showcase the great local talent in that area, and the virtual nature of the conference means we can bring in some awesome international speakers."
Tickets for the event and any information about the conference can be found at https://conference.techexeter.uk