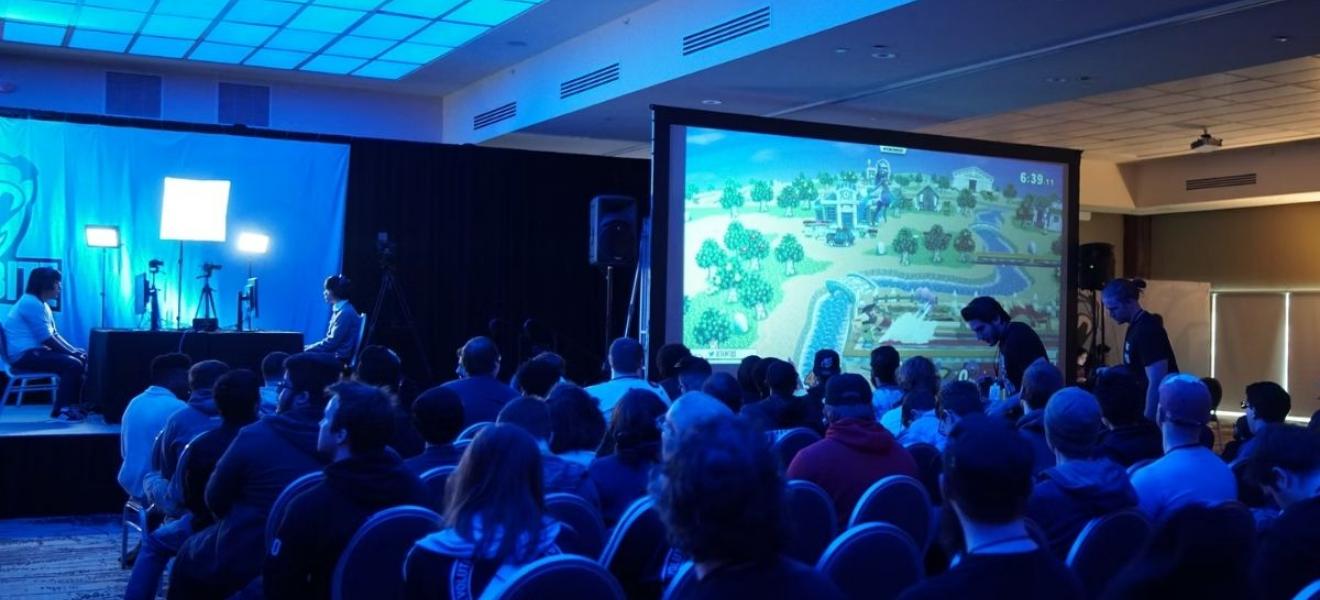 Willow Senior: So, you want to hold an esports event?
The esports industry is booming worldwide, reaching global revenues of $1,084 million in 2021 and attracting streaming audiences of 728.8 million, according to Newzoo.
The industry affords unique opportunities for event managers to organise a competitive spectacle like no other.
In this article, Willow Senior of Exeter College explains everything you need to know to hold your own esports event.
How are esports events run?
Unlike regular sports, esports are played online via the internet or sitting next to teammates and don't necessarily require huge spaces in order to provide mass entertainment. 
However, holding tournaments online can only do so much for the fan. Indeed, even virtual events (which rocketed in popularity during 2020 and 2021) can't match the excitement a physical event can.
Esports events aren't easy to run. They require teams of people working seamlessly together in order to provide a smooth-running event. Behind the scenes, teams work hard to make sure that players can play in the best conditions, maintain a running live stream of the event, coordinate fluid team rotations and maintain direct contact with the commentators, our shoutcasters, as they are known in the industry. 
There are also those who work front of house and are usually in charge of providing the entertainment. This includes the shoutcasters and the players themselves. 
It is essential that these different teams of people work well together for the event to run smoothly. That's why there is often an event manager to keep everything in check. 
What does an event manager do?
As the name suggests, event managers manage an esports event but, if we're talking about specifics, they make sure the event runs smoothly and reaches its intended outcome. This outcome could include anything between reaching a certain ticket sale goal, online viewer audience or even making sure the event goes ahead if there are other problems in the way.
Event managers will do a variety of jobs ranging from providing instructions to the teams that make these events possible, to solving any problems that might arise while preparing for or during the event. 
Event managers need to be able to act quickly and composed under large amounts of pressure. Without them, many eSports events would not be able to go ahead today. Above all, they have to be excellent communicators.  
The first South West Esports Festival
On 24th February 2022, Exeter College worked with Tech South West to deliver the first South West Esports Festival. The tournament involved 16 corporate teams from across the region coming to Exeter College to compete at a game called Rocket League. The Exeter Chiefs rugby team and the Met Office were among the teams involved.
This event was streamed live on Twitch, allowing spectators to follow the action as it happened. 
Exeter College students ran the stream (which involved a live game feed and shoutcasting) and made sure that there were no technical issues with the teams accessing the game. The event was a big success and the start of other Tech South West esports events that will be held at Exeter College.
Being an Esports Event Manager can be stressful but is very immediate, exciting and rewarding. 
Over the next year I will be involved in helping to run another three events as well as coordinating five events at different locations into one stream. 
Now that is a challenge.
Willow Senior is a first-year student at Exeter College studying for a T-level course in IT.
Esports: a rough guide to one of the world's fastest-growing industries